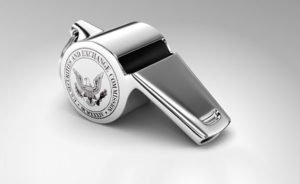 Many Canadians have demonstrated courage by speaking up when they saw wrongdoing that affected the public's interest. Many of these people helped expose serious misconduct, incompetence or corruption.
A few of these truth-tellers have been recognized and publicly praised for their efforts – but nearly all have suffered from harsh retribution from their employers as a result of their actions. Their stories demonstrate the importance of whistleblowers and the need for strong legal protection for them.
We've decided to highlight a few of these brave Canadians – they represent only a fraction of the Canadian whistleblowers that are already in the public domain. Their full stories can be read on FAIR here.
Sylvie Therrien
Ms. Therrien was suspended in July 2013 without pay as an Employment Insurance investigator for brining to light the fact that she, and other investigators, were forced to achieve a quote of saving $500,000 per year by denying EI benefits. She came forward because she felt this action was sending people to the streets.
Dr. Michele Brill-Edward
In 1988, Dr. Brill-Edwards became Health Canada's senior physician responsible for the regulation of clinical trials and market approvals of prescription drugs. In 1996 she resigned from Health Canada and came forward to speak publicly about the excessive influence of the pharmaceutical industry on the drug approval process, and the resulting unreliable decisions endangering human lives.
Edgar Schmidt
Mr. Schmidt was a senior Justice Department lawyer who was responsible for the legally-required review of new bills to ensure that they comply with the Canadian Charter and Bill of Rights. He found that for the past 20 years the department's instructions to its lawyers had effectively nulled this provision, allowing laws to be passed that infringed upon Canadians' rights. He took his department to court in 2013, asking for clarification of his duty to uphold the law in the face of his bosses' instructions to the contrary.
Evan Vokes
Mr. Vokes is a metallurgical engineer who learned that his employer, TransCanada Pipelines, often failed to comply with the engineering codes that are essential to ensure the safety and reliability of pipelines. He went public with his allegations in October 2012.
Dr. Shiv Chopra
In 1998 Dr. Chopra and two colleagues at Health Canada testified to the Senate that they were being pressured to approve drugs into the food supply without the legally required evidence of human safety. Their revelations let to the bovine growth hormone being banned in most countries. The scientists were fired in 2004.
Integration of a whistleblower hotline is powerful tool to help manage risk.
Waste, fraud and abuse of authority can all be combated by having an independent reporting mechanism that's available to your employees to report malfeasance. WhistleBlower Security should be one of the first places your employees can go to report on any perceived wrongdoing or perceived risk.
Whether it's for regulatory compliance, financial transparency, corporate governance, employee, client, investor or patient relations, becoming WhistleBlower Secured™ will enhance your corporate integrity and empower your employees to contribute to an ethical workplace.