Doors open in 3, 2, 1…
Time to dust off that credit card(s), crack those knuckles, and put your comfy shoes on – it's a-shopping time!
It's that time of year where plenty of Canadians "call in sick" (and I'm sure plenty of American's too) to do some serious damage at the stores.
The problem is, with so many people focusing on the sales and making a bee-line for the latest X-Box priced at $60…
Wait, that can't be right, can it?
No it's not right – that and a host of other related frauds and scams that may have retailers and customers embroiled in back and forth 'price matching' fistacuffs and possibly many choice words being exchanged.
Fraudsters could potentially be having a field-day this coming holiday. And with every year that passes, come newer frauds, and bigger scams that will leave you seeing stars. We all have the potential to fall prey to these malicious acts – you just need to be smart and have a little fraud awareness.
Don't let fraudsters "Thank you for Giving" this holiday
The 'Receive a $1000 Gift Card' Scam
Receive any dollar amount really. There's not really any such thing as a free anything, gift card, dinner, services, etc. Scammers will target you on your 'texter', telling you that if you text them back a code on a specific retailer website, you'll receive something free from that retailer, like a gift card loaded with money. Your favorite retailer is not going to text you on your phone, ask you for a snippet of information, then give you something for free. Sorry to burst your bubble, they don't love you that much. The only icon you need to be hitting on your phone is the trash can.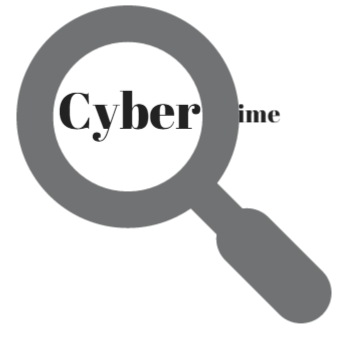 The 'Fake Ads and Coupons' Scam
I'm a coupon freak – love me a good discount on products I buy all the time. Now I made this mistake at previous employer (yup I fell for it). I was heading on down to the States so was looking for coupons I could use at Target. I landed on a website that advertised coupons, and after a bit of humming and hawing, I clicked the download link to get my coupons. What I got instead was a visit from my IT co-worker attempting to remove the malware that got installed on my computer… that and continued head shaking and eye rolling (we'll ignore the fact that I did this during work hours *hanging head in shame*)
The only coupons and ads you should be taking into consideration are official publications from your favorite stores, not the scammers' attempts at trying to make an easy dollar off you.
The 'Fraudulent eCards and Videos' Scam
In today's online social world, you're going to be more than likely hit with eCard or video messages via Twitter or Facebook. This scam involves a phishing account sending you holiday themed videos. Do not click on the cute puppy eCard holding what looks like a coupon to Wal-Mart. If you do, and the contents are downloaded, that cute puppy will wreak havoc on your system, infecting it and possibly stealing your personal information. That leads to identity theft. Only open messages you know are from a trusted source.
The 'Internet Searches' Scam
That's exactly what you're doing. You're trolling the internet looking for deals because you know you want to buy something (they don't call it Cyber Monday for nothing). So while you're online doing this, be careful you don't fall for search engine scams. Through the use of various techniques, fraudsters get their websites promoted to the top of Google, or other search engines, giving you the impression that it's totally legit. But by clicking on these fake ads, your computer might come down with a viruses or other malware. No amount of aspirin is going to fix this. If it's an ad touting a hot new deal on the latest gadget, it's probably not a link you want to be clicking on. Stick to what you know is legitimate…


Source: http://www.ibtimes.com/black-friday-cyber-monday-scams-watch-out-while-shopping-sales-1466452