Canada Moves From "Limited Enforcement" To "Moderate Enforcement"
A step in the right direction indeed!
Transparency International's Corruption Progress Report for 2014 has Canada moving ahead slightly.
About 15 years ago, a promise was made by many of the world's leading economies to prevent corruption and bribery. Many seem to be failing, but Canada seems to be taking its usual 'safe' time in heading in the right direction.
The Organisation for Economic Co-operation and Development's Anti-Bribery Convention, adopted in 1997, was a pledge by signatory countries to make foreign bribery a crime and hold organizations, and individuals accountable for their actions. Approximately 2/3 of the world exports, 41 countries, signed this agreement. Only a very small handful of these countries are actively investigating and prosecuting organizations that engage in bribing foreign officials.
Twenty two countries have little or no enforcement procedures in place to ensure that organizations don't participate in corruption… and more than likely, you're doing business with companies in those countries.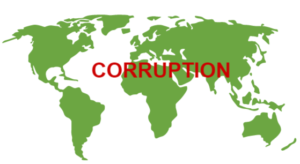 Part of Canada's change might be attributed to the fact that the RCMP have made a collective effort to increase, and better align, its resources so that more Corruption of Foreign Public Officials Act (CFPOA) cases can be pursued more efficiently. Also, a couple of major prosecutions have taken place.
In 2011, Niko Resources was prosecuted for bribes paid in Bangladesh, and fined $9.5 million. In 2013, Griffiths Energy International was prosecuted for bribes paid to the Chadian Ambassador to the US and Canada and fined $10.35 million. Cases like these should serve as a wake-up call for Canadian businesses operating overseas, As well, the RCMP get a boost of confidence and some recognition by the international communities that Canada is starting to take its enforcement responsibilities more seriously.
Compared to the US, foreign bribery hasn't been top of mind, or on the enforcement radar for as long, and as many of our resource companies enter into foreign markets around the world, they do so courageously, but they also need to be diligent in the process. It's important that when companies do enter into the foreign market, they don't take a humble and polite approach to local jurisdiction assertions to "this is the way we do business here". Education on bribery and corruption and how the parent company handles and mitigates risks should be provided, or results can be disastrous.
It's important to continuously promote and communicate the message of compliance and ethics, and for companies to ensure their on-the-ground personnel are well equipped to handle the inevitable requests for cash, gifts and favours.
Also, with enforcement globally increasing in frequency and expanding, it makes sense that organizations devote plenty of attention to anti-corruption due-diligence of third-parties that they engage. The value of due diligence is immense; it provides "red flags" that a particular third-party may be a source of risk. It also helps to satisfy an effective anti-corruption compliance program from the perspective of enforcement agencies. Additionally, effective due diligence may mitigate potential penalties.
So as companies venture in to foreign markets, often jumping in with both feet in many cases, they need to take the time to also adopt those anti-corruption due diligent approaches, and continuously monitor their business relationships.