We Have Lumberjacks.
We Have Our Own "The Rock" (Newfoundland).
We Use "Eh?" a Lot.
We Drink Maple Syrup From the Bottle.
We're Canadian.
And Canadian's were among the top three foreigners to report tips of alleged corporate malfeasance in 2014 to the US Securities and Exchange Commission through the SEC whistleblower program.
Nice work Canada!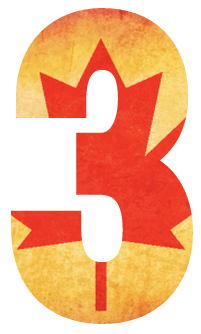 Calls from the United Kingdom and India put Canada in a third place standing, but Canadians did this with 58 calls to the regulator that offers financial incentives for tips that lead to successful enforcement action.
In September, the SEC authorized the payment of the largest single award to a whistleblower – are you sitting down? – US$30 million. The tipper's identity was not revealed because the agency promises confidentiality to whistleblowers. What was revealed was that this was a person living outside the United States.
The SEC's Andrew Ceresney said "This record-breaking award sends a strong message about our commitment to whistleblowers and the value they bring to law enforcement."
The SEC received more than 3,200 tips last year, up 7% from the year before, and four out of the 14 awards granted since 2011 went to someone who did not reside in the US.
Tips received by the SEC include information about alleged insider trading, stock manipulation, offering fraud, and issues related to corporate disclosure and financials. Financial awards are paid to people who provide voluntary tips that result in monetary sanctions of more than $1-million. Payments to these individuals are between 10% and 30% of the sanctions collected.
But That Doesn't Mean That Internal, or Outsourced Ethics Hotlines Are Not Needed.
One of the things that regulators look at is does the organization in question have a program in place for employees to report wrongdoing, is that program being used, and what action, if any, has the organization taken to rectify any wrongdoing reported through the program.
Since the inception of the program in 2012, the SEC has awarded more than a dozen whistleblowers. The SEC's Office of the Whistleblower has an online portal that makes it somewhat easy for informers to contact the agency and provide information. Now that doesn't mean that the SEC will just dole out money right left and center to any brave sole who chooses to become an informer. There's bit of due diligence that takes place and most cases don't make it that far.
But, if you don't do your part and proactively investigate any allegations of wrongdoing, things could spiral downwards pretty darn quickly, and an organization can find itself paying a jaw-dropping amount of dollars in fines.
The Wall Street Journal recently analyzed the whistleblower program based on SEC records. There's thousands and thousands of people who have offered confidential information under the whistleblower program resulting in rather a lot of money paid in fines.
Organization might think that's nothing to worry about. But having the "that will never happen to us" mentality is just plain irresponsible. Why? Because the enforcement sanctions against the offending organizations and rewards for informers is truly significant.
Regardless of where in the world employees are based, they need to be trained to understand the organization's compliance and ethics program, and that training should be certified, so if the SEC comes knocking, there's proof that the organization is making every effort to stay within regulations. Organizations also need to have strong and robust ethics reporting systems for whistleblowers and ensure that managers understand that complaints need to be taken seriously.
We believe that unnecessary fines to regulators should not be a price of doing business. We believe that organizations operating under proper ethics and compliance, deserve to be successful. We have the tools to ensure that success.