Serious, Organized, Violent, High-Level Crime!
And you just might be unwittingly keeping the mafia in business. I watched a program on TV the other night: 16×9's Liquidating the Forests.
Here's a shocking fact: Did you know that the brand new flooring in your living room may have come about through corruption, bribery, and the possible elimination of the last remaining largest cats in the world? There's an 80% chance that your new floor came from old growth forest in Asia, taken illegally from national parks and private land.
Russian gangsters, Chinese middlemen, and the biggest corporations in the US and Canada are the players in this game. And the game is taking place in the lawless forests of Siberia.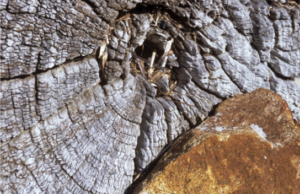 This region is a hotspot of illegal logging. Every year, 18 cubic metres cross the border from Russia to China and 80% is illegally cut lumber. Behind the scenes is bribery and corruption. And it's the demand from North America that's driving it. The money passing hands illegally comes from us.
And it seems that North American companies are turning a blind eye to this activity so they can get a good deal on the products. Doing business in stolen goods is not perfectly fine.
Merchandise is "cleaned" up with fake paperwork, and test results are manipulated on chemicals that are used in the preparation of the product. Wood products are touted to be originating from other countries like Germany, and dangerous levels of chemicals like formaldehyde are ending up in homes. The Bribery and blackmail come from Chinese manufacturers in order to do business with US and Canadian companies.
Corruption and Bribery Run Rampant
In an undercover investigation in the program I watched, Chinese government officials start the bribing process of potential North American buyers by offering to dine with them. Then it snowballs from there.
In a recent blog post, titled Don't fall flat on anti-corruption due diligence, we touched on the fact that about 15 years ago, many countries made a promise to prevent corruption and bribery. Russia was one of those countries, and according to the Corruption Progress Report of 2014, as of recently, little or no enforcement has been made. China did not sign into this agreement.
As such, the corruption and bribery in this industry, particularly in this region, remains rampant. What's important for organizations, in any industry, in their fight against bribery and corruption is a solution for real time search, ongoing daily monitoring, false positive review, enhanced due diligence, ethics communications, management reporting, policy attestation and regulatory alerts. Not just at the on-boarding stage of a third-party, but throughout the relationship.
What if a retailer of these products was able to learn, through a Due Diligence module, that the whole-seller of these products was participating in bribery and corruption in China in order to secure these products?
In order for that retailer's compliance program to be robust, it must continue to assess the risk of doing business with a third-party on an ongoing basis. The purpose of third-party due diligence is to determine whether your third-parties can be reasonably expected to comply with anti-corruption laws in the future after they are hired. By examining their experience, professional reputation, allegations of corrupt activity and the nature and frequency of contacts with government officials, an assessment can be made and red flags can be identified.
There is a lesson here. Due diligence is smart business practice.