Chip on Your Shoulder? Better to Have One in Your Credit Card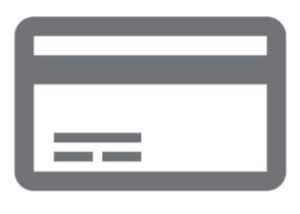 2014 was a big year for credit card fraud in America, from the massive breach at Target to the one at Home Depot.
This year, banks are determined to do something about it, which means implementing a safety countermeasure that other countries have been using for a while now – the good ol' computer chip.
Until now, Americans have been paying for their purchases using the magnetic strip on the back of their credit cards. It might seem simpler to simply swipe your card through a machine (which then reads the consumer's information from the strip) rather than inserting your credit card (chip-end first, remember!) into the machine, but as it turns out, the classic 'swipe' is what's been making it so easy for hackers to steal credit card info.
While credit card companies overseas and in Canada have been issuing chip-encoded cards for years, U.S. companies have been somewhat more wary, as it would mean a complete overhaul of PIN machines at retailers across the country – a major inconvenience for them, time-wise and cost-wise.
But since the recent breaches have rocked the nation, they're biting the bullet and investing billions of dollars to start the chip-card movement.
But Is It Enough to Keep Americans Safe?
By implementing the chips into their cards, U.S. credit card companies are taking steps to ensure their consumers' safety – but according to experts, maybe not enough steps.
While the chip would prevent hackers from easily recreating consumers' stolen cards as they could in the past with chip-less cards, credit card companies are stopping short of implementing a PIN for these new cards.
For Canadians, entering their PIN after inserting their credit card has just become part of their routine, but U.S. banks are afraid that introducing the PIN will be an inconvenience that scares off consumers. These means that since consumers won't be typing in a PIN to confirm their identity, they'll simply be providing their signatures on their receipt (which has been the standard procedure in the States anyways).
However, certain experts are wary about the lack of PIN usage, saying that it means that U.S. consumers' credit card information isn't being protected as much as it could be. And it doesn't look like any bank is going to take that extra step any time soon, as they're all worried that introducing a PIN would cause potential customers to turn towards another company with a more convenient credit card instead.
Taking That Extra Step for Consumer Safety Is Always a Good Idea
When it comes to fraud prevention, there's no such thing as being too cautious. In the case of the U.S. credit card companies, it would probably be best for everyone if they introduced the PIN process to their cards, even if it means that consumers will have to spend a few more seconds at the cashier and remember yet another passcode.
The same applies to your company – it may be one thing to have whistleblower policies in your workplace, but it might be a better idea to have a complete ethics reporting program, complete with a 24/7 anonymous whistleblower hotline, in place to back it up.