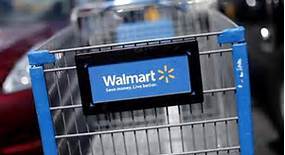 Walmart may be facing significant fines and actions related to allegations of widespread bribery at its Mexican operations.
The New York Times' report, said it is significant because it appears to show that the alleged bribes were a substantial part of its business methods, and more than routine payments to speed up approvals, which are allowed under U.S. law.
The newspaper said the world's largest retailer opened some 19 stores by using hundreds of thousands of dollars in bribes to get what local laws otherwise prohibited.
The latest story describes $765,000 in bribes that allowed Walmex to build a refrigerated distribution center in an environmentally fragile area where electricity was scarce and smaller developers were turned away. It also describes in detail how Walmex allegedly paid $52,000 to change a zoning map so it could open a store near the ancient pyramids in Teotihuacan.
It is difficult to put a ballpark figure on any settlement, especially because the U.S. investigation of Wal-Mart is in early stages, but experts said it could rival other major FCPA cases.
In the largest FCPA case to date, Siemens (SIEGn.DE) paid $800 million to resolve allegations of widespread bribery in 2008. In other sizable cases, KBR (KBR.N) and its former parent Halliburton (HAL.N) paid $579 million in 2009, and BAE Systems (BAES.L) paid $400 million in 2010.
POTENTIAL FINES
The Justice Department usually calculates fines in foreign bribery cases either by levying a per-violation fine or a penalty tied to the profits a company earned through the alleged bribery. Related SEC settlements usually also involve disgorging profits earned due to the bribery.
Including Walmex's profits at stores throughout Mexico could prove a sizable fine. It is unclear how many of the roughly 2,000 locations in Mexico could be included.
The company's costs to conduct the entire investigation – which already stand at $100 million – could be larger than its eventual fines, lawyers said.
Wal-Mart is now being proactive with other measures that could deter some fines or actions from the authorities. When settling FCPA cases, companies are usually required to make some management changes and overhaul their compliance programs.
In October the company said it reorganized its compliance department and created a new global chief compliance officer position as part of an overhaul of its anti-corruption efforts.
The company has spent some $35 million to update its anti-corruption program and has named a new chief compliance officer for Wal-Mart International and a new vice president of global investigations, which are both new positions for the company. It also named a new chief compliance officer for Walmex, and created a new global FCPA compliance officer position.
Unfortunately for Walmart, the compliance positions come a bit late.  If they had put these positions and protocols in place previously, they might not have found themselves in such a precarious position – both from a financial and reputational perspective.



Source: Reuters, NY Times