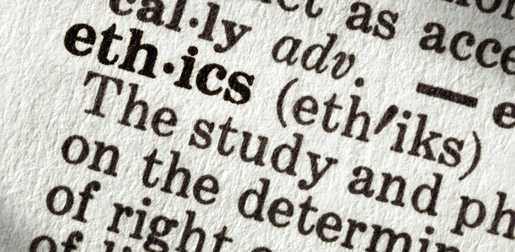 UBC's frosh week debacle.   St. Mary's similar embarrassing tale.  Penn State's cover-up and collusion.  Three universities, all with stellar reputations until the sordid truths are revealed about behaviours tolerated, that would ultimately cause student leaders to resign; educators and coaches to be prosecuted.
How do things go so quickly astray?
Senator Tom Harkin, conducted a two year investigation that raised the veil on numerous fraudulent and illegal behaviours that are not only tolerated on campuses throughout the United States, but also seem to be a standard practice of doing business for some.
The report which was released in 2012 showed that the majority of student at for-profit colleges leave without a degree, half within four months.
"The report highlights exorbitant tuition, aggressive recruiting practices, abysmal student outcomes, taxpayer dollars spent on marketing and pocketed as profit, and regulatory evasion and manipulation", Mr. Harkin, said in a statement after the report was released.
Over the past decade, enrolment and profits have increased significantly in the industry.  Enrolling student and getting their federal financial aid, is the focus of the business.  Among the companies investigated, 22 percent of revenues went to marketing and recruiting, 19 percent to profits and 17 percent to instruction.
The bulk of for-profit colleges revenue, more than 80% in most cases comes from taxpayers.  Recruiters are often encourage to avoid directly answering questions abut costs and instead emphasize that with federal aid, the student will pay little out of pocket.
Just last month, a jury order Globe University to pay a former dean $395,000 who said she was fired for complaining about these types of unethical practices.
At the other end of the spectrum is the increasingly misogynistic and derogatory behaviour that regularly occurs during frosh week at universities.  This tradition of hazing, chanting, drinking and various other activities has escalated during the past few years to what is a rather sad commentary on the social evolution of our student leaders and study body.
Better corporate governance and greater accountability are tantamount with a culture of integrity, equality and respect.  Organizations are now continuing to recognize the value of an ethical culture. One recent survey found that 94% of employee respondents strongly stated the need for an ethical employer and that 36% said they have left a job in disagreement with a company's ethical standards (LRN Ethics Study 2007). The Sarbanes-Oxley legislation and scandals at Enron, WorldCom and other large corporations, have caused organizations to reexamine how they conduct business. Likewise, at colleges and universities, trustees, accreditation bodies and other stakeholders have prompted changes in codes of conduct and ethics.
Having a code of conduct and ensuring there are benchmarking opportunities for promoting ethical and honest behaviour are necessary for our educational institutions to flourish.  Institutions of higher learning also command an expectation for a higher adherence to ethical behaviour.  Clearly, there is much need for improvement across many campuses in North America.