They Did Not Clear All the Jelly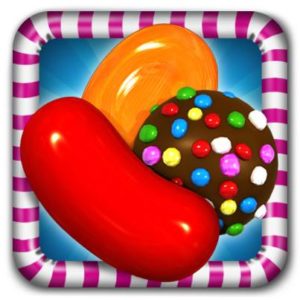 At this point, you've probably called your Candy Crush app every name in the book. ('Annoying', 'addicting', and 'impossible' are a few family-friendly ones that come to mind.) Now, Facebook is hoping you'll be able to call it one more thing – transparent.
Due to a new policy, Facebook games, such as – yes – Candy Crush, will have to start revealing their in-app charges and will no longer be allowed to prompt users to "like" their page.
These cutely nicknamed "freemium" games have taken the world by storm in the past few years, with many app developers taking advantage of Facebook's popularity amongst all demographics to market their games to a wider audience. Unlike many mobile apps that ask for money upfront, Facebook apps pride themselves on being free – but only up to a point.
The way these games make their money is by offering additional content or efficiency-boosting cheats that you can pay for once you've started playing. Some users will take notice of these money-making prompts and simply avoid them, but when the game doesn't make it obvious enough that these are additional in-app charges, other users might fall victim to their trap.
How In-App-Ropriate
For example, this type of arguable deception has led to several cases in which children have unintentionally racked up thousands of dollars of in-app charges while playing games that their parents didn't realize even had that option.
Now, in the new Facebook policy that will come into effect in 90 days, developers must make sure to explain any "mandatory or optional in-app charges" in their app's description to prevent future misunderstandings.
In addition, Facebook is no longer allowing their app developers to artificially inflate the popularity of their games by asking for "likes" within their app. Since the popularity of an app is judged by the number of likes, posts, comments, and shares it gets – thus bumping their app up the Facebook search results and becoming even more popular as a result – it is not uncommon for apps to encourage their players to "like" their page in exchange for in-game rewards.
Workplace Ethics Are Not a Game
If Facebook expects such transparency and decent ethics from Candy Crush, shouldn't you expect the same from your workplace?
The answer is yes. If your employees notice any deceptive practices or questionable behaviour in the workplace, an independent ethics reporting system can provide them with the tools to anonymously report any concerns they may have. Now that's something that's easy to "like."
Whistleblower Security offers a third party ethics reporting system operating a 24/7/365 hotline, where employees can be assured that all of their ethical concerns will be heard and addressed. Curious about how to implement an ethics reporting culture? It's quite easy actually.



Source: http://www.cnn.com/2014/08/08/tech/social-media/facebook-developers-new-rules/index.html?iref=allsearch