Wouldn't We All Love to Be Able to Predict the Future?
The following is a list of frauds predictions for in 2015. And technology looks like "it will be shaping the fight" according to the ACFE.
The experts have weighed in, so what's up? Here's our take on what the ACFE has predicted here.
Technology Used For Fraud:
It's inevitable. As we continue our travels to an ever more technology minded future, it's no wonder that technology will continue to play a role in increasingly more complex fraud schemes. With the frauds that have happened up to this point, we've left wondering how they ever happened. As fraudsters get smarter, and technology more complex, I shudder to think that 'we ain't seen nothin' yet!" Fraudsters may even capitalize on a company's existing technology that's supposed to be used for improving efficiency. Fraudsters will find a way in – we need to be one step ahead!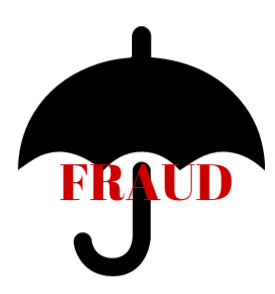 Technology Used to Fight Fraud:
Okay, so just as fraudsters are using more complex technology to commit their crimes, technology can also help prevent fraud too. There will always be people trying to catch and stop fraud in its tracks. Technology is ever changing and fast. Today, technology does not get 'driven' into the ground like that 1975 Toyota you're still driving. More companies are using ever changing technology to keep fraud out of their books!
Improvement of Information Security:
According to the ACFEs Vice President and Program Director Bruce Dorris, more data breaches, like what we've seen at Home Depot and Target, will more than likely continue to occur in 2015. He says "these breaches have exposed widespread vulnerabilities among organizations that store and maintain personal information, putting millions of individuals at risk. Considering that storage of data continues to grow at an exponential pace, more trouble lay ahead – and there is an increasing need for information security and protecting against data breaches."
Digital Currencies: A Real Pain for Retailers and Consumers:
You know I haven't yet wrapped my head around this digital currency thing. I guess I'm a cold hard cash gal. However, if retailers and merchants increase their acceptance of this 'coin', it's inevitable that fraud risk could be following along right behind.
According to Jacob Parks, Associate General Counsel with the ACFE, (he explains it the best) "vendors/sellers face reduced fraud risks from 'friendly fraud,' where customers fraudulently cancel credit card or bank payments after receiving an item. Digital currency transactions are generally permanent, which makes this scheme untenable. However, consumers face an increased risk of fraud by dishonest sellers, since the transaction is often not insured or protected by an agreement with a financial institution. Additionally, consumers using digital currencies have a reduced identity theft risk because the transactional data stored by the seller cannot be used by malicious parties to charge the customer (this also means vendors have a reduced risk of data breaches involving these customers)."
Increasing Whistleblower Protection Means More People Stepping Forward:
It's now well known that the increased harm caused by major frauds at companies has regulators looking to whistleblowers to help fight these crimes. Programs in the US now incentivize whistleblowing on bribery, tax evasion, and corporate accounting fraud. And we've seen major payouts. Don't forget, these regulators also look to these companies to see what kind of preventions they have in place before they hand out their penalties.
We'd Like to Add Our Own Prediction to the List. And That's:
More organizations will see the need for engaging in some form of ethics reporting system to be used in proactive measures in their fraud detection. Ethically minded companies are going to take that extra step and incorporate employee feedback into their business plan, expanding and strengthening on their existing Code of Conduct and Ethics. These organization know the power of a culture of honesty, integrity, accountability and transparency.
Whether it's internally driven or externally partnered, having something in place is better than nothing.


Source: http://www.acfe.com/press-release.aspx?id=4294986539