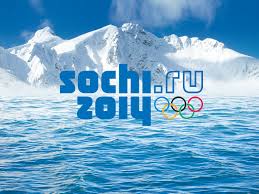 The 2014 Olympic Winter Games in Sochi are the most expensive to date.  Over $50 billion has been spent (for perspective, Vancouver's 2010 winter games cost around $7 billion), and there has been widespread opposition to not only the stratospheric price tag, but also the means through which the funds were collected, as well as their allocation.
The original budge for the Sochi games was estimated at $12 billion dollars, so the fact that it has quadrupled is extremely worrying.  While initial budgets for Olympic games are often exceeded, these games have set an entirely new precedent for cost overruns.  Furthermore, the lack of transparency from the government with regards to Olympic spending is troubling.  $50 billion could go a long way in rebuilding crippled infrastructure in Russia's more remote regions, so the fact that it is not only being put towards an event which will not necessarily directly benefit the average citizen, but also that the government seems to be acting in an extremely non-transparent manner about the spending points to systemic corruption issues.
The majority of contracts for Sochi's infrastructure, which includes a $10 billion railway line from the coast to mountain venues, have reportedly been awarded to members of President Vladimir Putin's inner circle.  Putin is being accused of reclassifying many of the Olympic expenditures as 'infrastructure projects' to hide mounting costs.  The official party line is that the majority of the Olympic facilities were built with private money, but the reality appears to be that as low as 5% of the cost of these buildings came from private sources.  The private contractors have reportedly been given a great deal of financial assistance from state-owned companies, meaning that taxpayers are largely on the hook for the Olympic expenditures.
Tales of whistleblowers leaving Russia with contracts out on them, deaths of key participants in the construction industry reported and tales of blatant bribery are running rampant.  Russia obviously hopes that the improved infrastructure and worldwide recognition resulting from these games will help it finally shed its Soviet past and emerge as a viable, progressive tourist destination.  However, the corruption and opacity surrounding the funding of the games, as well as the issues surrounding government views towards homosexuality mean that this is unlikely.  It is unfortunate that these problems overshadow the accomplishments of the Olympic athletes, but they cannot be ignored.  For the next two weeks, we'll be eagerly cheering on Canada's athletes, but with a mind that the political issues surrounding the Sochi games need to be thoroughly investigated and perhaps influence future policies regarding hosting the Olympics.

Sources:
"The Corruption Games? Putin Foes Trying to Make the Mud Stick Over Sochi's Cost" CBC News, Feb. 13, 2014.
"Why Sochi is the Most Expensive Olympics Ever" Business Insider, Jan. 17, 2014.