Bet'cha Didn't See This One Coming
Or you probably did. Introduce a mechanism where whistleblowers can come forward to report on any possible securities law violations, in exchange for an award ranging between 10% and 30% of the money collected…again bet you didn't see this one coming.
Some people will go to great lengths to claim they are entitled to a whistleblower reward based on evidence they have. I know, shocker right?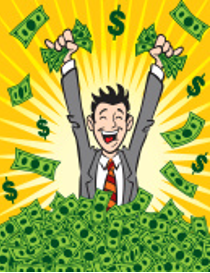 An example of this is via a commission order, dated August 29, 2014, that allows an award for one whistleblower, but denies another. Read the notice here.
While reading a blog that explained this whistleblower award denial, it occurred to me that this is exactly one reason why the UK Financial Conduct Authority (FCA) and the Bank of England Prudential Regulation Authority (PRA) both agree that financial incentives, as seen with the SEC's Office of the Whistleblower, are not the way to go.
In this whistleblower award denial case, this particular – "fraudulent?" – claimant submitted a form claiming entitlement to a whistleblower reward and maintaining that with this form, they also had provided over 200 files, containing thousands of accounts, linked associates, mortgage documents, deeds, death certificates, announcements, tax documents, and offshore accounts and business associates around the world, the kitchen sink. However they didn't reference these files to any specific tip or complaint.
So of course, a search of the SEC's Tips, Complaint and Referral (TCR) system followed. This is an electronic database that houses whistleblower information about perceived securities law violations. A search of the database found nothing. Also Enforcement staff confirmed they didn't receive any information before, during, or after from this claimant. Claim denied.
Due Diligence Done
You can't just file a complaint, walk away and hope for a cheque in the mail the next day. Obviously there's going to be investigating to be done. After this particular claimant was denied their lunch money, they didn't give up. They continued to contest the preliminary determination.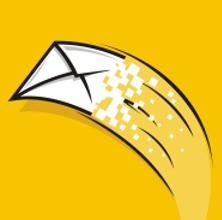 More documentation was submitted by the claimant including annual reports of two Florida organizations, a hospital foundation report, news stories about Israeli agents in Australia, a couple who pled guilty to money laundering in 2000, a merger between two banks…the list goes on. Again, no partnering up with any specific tip or complaint. This claim was denied due to the absence of any relevant, factual, connection between information and the action. Also, the claimant didn't explain how any information caused the organization's staff to open and investigate the situation – which would have contributed to a possibly successful award.
So back the UK. Their regulators would rather see firms set up internal whistleblowing mechanisms and hold executives accountable if they fail, instead of offering bounties. I can see this argument both ways.
1) US – The existing mechanism in place for whistleblowers under SEC's WhistleBlower Program has been somewhat successful, handing out many many millions of dollars to whistleblowers in recognition of their contributions to the success of the enforcement actions – ongoing frauds have been stopped in their tracks. Granted there's been about 6,500 people who have offered confidential information under the whistleblower program, leading to only five cases based on information from eight whistleblowers that resulted in $150 million in restitution and fines. Okay, the odds are high, but many enormous frauds have been stopped.
2) UK – Regulators there would rather not reward with incentives but would rather see organizations take more proactive measures, incorporating effective internal whistleblower procedures and making senior management accountable for their actions. They want to ensure that culture in organizations is one where people can speak up. I also agree with this as it works with improving internal behaviour, and creating awesome organizations where employees love to work.
Either way, it's important to create an awesome organization where employees want to work. Internal whistleblowing programs are effective. They can help shed light on serious frauds, preventing the organization from suddenly becoming an SEC spotlight, and what UK regulators would like to see, they are part of a proactive measure aimed at improving internal controls and making senior management more accountable.




We're going to be speaking at the 2014 ACFE Canadian Fraud Conference next week. Our very own Shannon Walker will be speaking on Whistleblower Hotlines: Outsourced vs. Internal