International Day for the Elimination Of Violence Against Women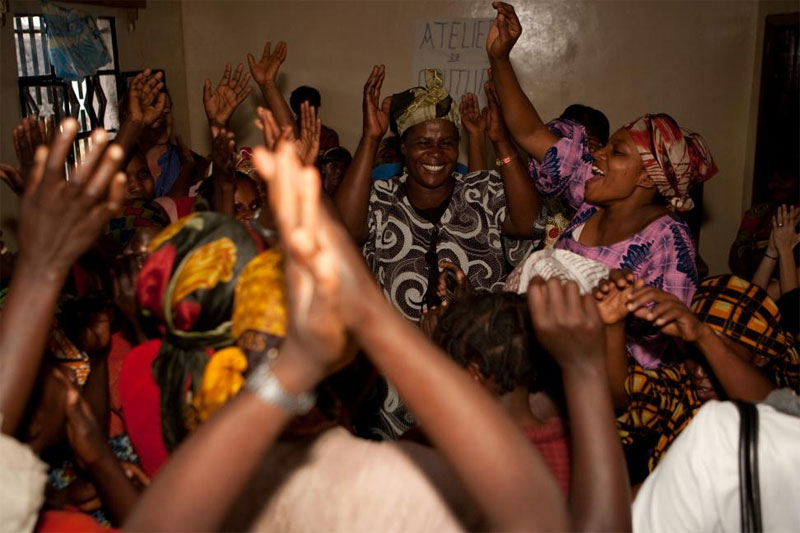 Launched in 2008, the United Nations Secretary-General's UNiTE to End Violence against Women campaign aims to raise public awareness and increase political will and resources for preventing and ending all forms of violence against women and girls in all parts of the world.
Today is an opportunity for each person to recommit to ending the harm being committed against one out of three women, senior United Nations officials said marking the International Day for the Elimination of Violence against Women.
"Violence against women and girls directly affects individuals while harming our common humanity," Secretary-General Ban Ki-moon said in his message for the Day, which this year focuses on the theme of raising awareness by wearing the colour orange.
Mr. Ban applauded leaders who are helping to enact and enforce laws and change mindsets, and paid tribute to the heroes who help victims heal and become agents of change. Among those, Dr. Denis Mukwege, founder of the Panzi hospital in the Democratic Republic of the Congo (DRC), who the UN chief met last month, and who in turn, is inspired by the courage of the women he treats.
In her first message for the Day as UN Women Executive Director, Phumzile Mlambo-Ngcuka, urged world leaders to "mount a response that is proportionate to the violence threatening the lives of women and girls."
The global vision of the UNiTE campaign is a world free from violence against all women and girls. This vision can only be realized through meaningful actions and ongoing political commitments of national governments, backed by adequate resources.
The United Nations Secretary-General's UNiTE campaign calls on all governments, civil society, women's organizations, men, young people, the private sector, the media and the entire UN system to join forces in addressing this global pandemic.
Through its advocacy initiatives at the global, regional and national levels, the UNiTE campaign is working to mobilize individuals and communities. In addition to supporting the longstanding efforts of women's and civil society organizations, the campaign is actively engaging with men, young people, celebrities, artists, sports personalities, private sector and many more.
UNiTE Goals
Adoption and enforcement of national laws to address and punish all forms of violence against women and girls, in line with international human rights standards.
Adoption and implementation of multi-sectoral national action plans that emphasize prevention and that are adequately resourced.
Establishment of data collection and analysis systems on the prevalence of various forms of violence against women and girls.
Establishment of national and/or local campaigns and the engagement of a diverse range of civil society actors in preventing violence and in supporting women and girls who have been abused.
Systematic efforts to address sexual violence in conflict situations and to protect women and girls from rape as a tactic of war and full implementation of related laws and policies.