New Year's Resolution: Incorporate a Whistleblower Hotline
Make Your Resolution Count This Year
It's that time of year. We make New Year's resolutions with the full intent of keeping them.
Stop eating sweets, do more exercise, work harder at the job… reacquaint ourselves with our treadmills.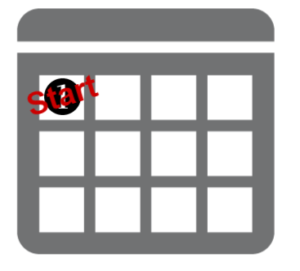 But what about at the office? If you're sitting in management or some other senior position, what kind of resolution can you make to stear your organization closer to success and run smoother. Well why not start the year off by putting in some preventative measures to avoid being the next organization dragged around the news headlines, with so many FCPA fingers pointing every which way in your direction you find yourself pinned against the wall.
It's just something that I (probably naively) can't comprehend. Why on earth would it be acceptable to go into business only to pay millions of dollars in fines that could have been prevented in the first place?
Is bribery and corruption just the price of doing business? Why should it be? Why would senior management want themselves and the organization to go through the wringer only to come out the other side jobless.
Now that's not to say that bribery and corruption isn't going to come knocking at the door asking if you can come out and play. And the bigger the organization, the more people at the door. And when you're not looking, someone is going to slip through the door to go 'play'. But here's the question:
What Are You Going to Do About It?
Here's the situation: you can either pay millions of dollars in fines and violations and lose your job for not doing anything about it, or you can implement an ethics reporting system for pocket change (in your budget) and let it do it's job… and keep yours.
Here's the reality – fraud costs everyone more if it's ignored. And no organization is immune to fraudulent or unethical behaviour. And that's where an anonymous, third-party ethics hotline comes in handy. You have employees who actually know when fraud is happening. It's true. Employees are the first to know about any wrongdoing that's happening, therefore, they are your first line of defence. And according to the ACFEs Report to the Nations, whistleblower tips account for 40% of detected frauds – this is your number one detection method.
An anonymous hotline removes many of the obstacles to reporting inappropriate behaviour and gives employees, suppliers, and vendors the ability to raise genuine concerns about illegal or unethical behaviour. As well, it reduces the risk of individuals going elsewhere with their concerns, potentially damaging an organization's reputation and causing further financial harm.
Your New Year's Resolution Should…
Encourage employees to bring knowledge of ethical and legal violations to an internal authority so that action can be taken immediately to resolve the problem.
Be accessible organization wide, including availability to vendors and suppliers. It's not just employees who observe misconduct.
Meet regulatory requirements – specifically applicable to publicly traded organizations.
Have an option to provide anonymity to anyone wishing to report concerns.
Minimize the organization's exposure to the damage that can occur when employees circumvent internal mechanisms.
Be cost-effective and live 24/7/365.
Let employees and stakeholders know the organization is serious about adherence to codes of conduct…and serious about them!
"A proactive detection measure, such as an ethics hotline, is vital in catching unethical behaviour early and limiting financial loss"
There are so many reasons to implement a whistleblower hotline.