Anti-Bribery Convention at the OECD Conference Centre in Paris
On 16 March 2016, the Organization for Economic Co-operation and Development (OECD) will host a Ministerial Meeting on the Anti-Bribery Convention at the OECD Conference Centre in Paris.
Ministers from all over the globe will talk about measures to strengthen anti-bribery controls, and discuss ideas on how to combat foreign bribery and other issues. A few points covered will be:
Whistleblower protection
International co-operation
Voluntary disclosure and negotiated settlements
Anti-corruption compliance

Of particular note is the topic New Frontiers in Detection: Empowering Whistleblowers and Facilitating Voluntary Disclosure. Ms. Pamela Goldsmith-Jones, Parliamentary Secretary to the Minister of Foreign Affairs – and former Mayor of West Vancouver – will be covering this topic.
Protecting whistleblowers from retaliation is essential to helping companies report, detect and combat misconduct. As well, it promotes public, private, and not for profit sector integrity.
In its 2014 Foreign Bribery Report, OECD analysed all settled foreign bribery cases between 1999 and 2014. It found that 33% of cases were detected through self-reporting to law enforcement, or whistleblowing. And they've recently seen positive developments in the protection of whistleblowers in OEDC countries. More of these countries have put whistleblower protection laws into place in the past five years than in the past quarter century.
But, there's still work to do. Only a small number of these member countries have enacted widespread dedicated whistleblower protection laws that apply to both public and private sector whistleblowers.
The protection of whistleblowers in the private sector is still an issue as many countries only provide protection to those in the public sector.
Misconduct is not limited to the public sector. All business, in any industry, in any sector, suffer the same types of misconduct. So it stands to reason that the protection of a person, who is coming forward to report on misconduct, should happen no matter the sector.
With no protection, there runs the risk of less reporting, thus leaving fraud, corruption, and other misconduct undetected.
Let's hope that this event continues the push more action towards acknowledging and protecting whistleblowers the world over.
Contact us to learn more about how to promote a speak-up culture.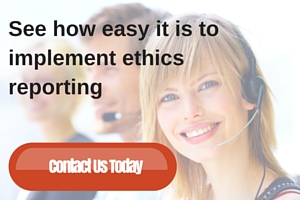 [citesource]
[source]New Frontiers in Detection: Empowering Whistleblowers and Facilitating Voluntary Disclosure[/source]
[/citesource]