"Faulty" Managers Are Hard to Bring Concerns of Wrongdoing To
That's why being able to do it anonymously and safely is so important to business success.
If you think back along the path of your career and jobs you've had, I'd be surprised if you could not come up with that one "faulty" manager you had to report to. And I'm sure you've had that "water cooler" conversation with a close colleague about how can someone like that possibly be a manager?
The performance of your business is driven by culture, change, engagement, productivity, accountability and talent. And sometimes success can be impaired by "poor managers".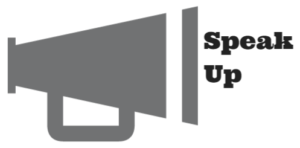 Compliance, turnover, competency, lack of leadership, union issues, and litigation can be some of the negative business consequences that can arise from "faulty" managers or management – in some surveys, poor managers are defined in relation to their influence on their employees – poor people management skills are bad for business.
Many employees are actually afraid of their managers, so initiating a conversation with that manager can be as stressful as walking out on stage in front of hundreds of people to recite the national anthem.
Lately organizations are budget strapped and have to downsize, eliminating headcount but keeping the need for the job, so they have to do more with less. Employees that are left have to take on new duties and tasks adding to their already existing stress levels – employees are becoming overwhelmed and morale declines. They can disown issues if the particular functions that they are performing are done "appropriately". Downwind from them, this creates increasing compliance risk, and the potential for a fraud opportunity. And if you happen to have a manager who you feel you are afraid of approaching with sensitive information, chances are you won't approach them.
Ineffective communication is the cause of a lot of compliance risk, so addressing issues correctly could change the game entirely. What does an organization need to do to facilitate their departments and reduce compliance risk and possible fraud when employees feel their managers won't be receptive to information? They need to implement an integrated, company-wide approach to value-added performance that all employees can understand and utilize.
Every Employee Should Feel They Are Part Owners of the Business Process
For some organizations, people skills are not what companies expect from the managers. Managers manage processes, projects, systems and workflow. Clear policies, procedures, and processes with strict controls are necessary, but the most important part of a business process is having strong leadership and a culture of compliance. The tone set at the top level is critical especially in a hierarchical culture.
During the hiring process, or performance reviews, not many organizations discuss the character of their leaders. It's all about performance, hitting the big numbers, getting the big deals, etc., that are driving factors. Usually, employees are aware of suspicious conduct before it's officially discovered, but they won't blow the whistle if they feel unsafe in coming forward to voice their concerns, or if they feel that upper management doesn't care, or if they are afraid of talking to their managers. So when it comes to ethics and compliance, culture and strong management really do matter.
So when employees are afraid to come forward with information to their managers, or about their managers, the safest place for them to do so, and remain completely anonymous, is through an ethics reporting system. Every company should have a whistleblower hotline – it's that simple.