That's Right, Why Is Romeo a Fraudster?
Because Romeo gets away with it thanks to unsuspecting victims.
Typically it works like this. The victim is in the search for love and falls for an online dating scam. The fraudster 'woos' the victim and over time a 'relationship' is formed. It's at this point that the fraudsters plays to the victims feelings and asks for money to be wired so that he/she can hop on the plane and finally each other can meet and live happily ever after.
Alas, this love story is usually fraught with disappointment and bankruptcy. Romeo is no Prince Charming looking for love, but is instead a fraudster who has just pulled off a frighteningly popular, and seemingly easy, scam. Yet so many people fall for it.
Romance scams have a profound impact on victims and cause severe financial harm. In 2014 alone Canadians lost $13,736,678.93 to this scam.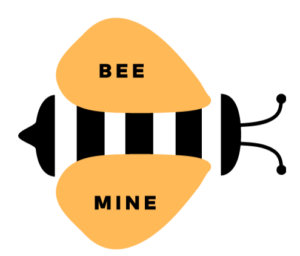 Fraudsters use fake photos and participate in dating sites and social media to lure potential victims into sending money to them for various reasons. These fake Romeos tend to take the time to develop a relationship over an extended period of time, increasing trust between the victim and the fraudster which results in the potential victim usually losing more money.
Trust is gained through displays of affection and by sending gifts to the victim – flowers and tokens – to prove their feelings. And (first warning sign!!) the fraudster is usually located in a foreign country and will advertise that they can't afford to travel to meet their new found 'love', claiming they need assistance to cover travel costs.
Another variation of this scam is to play to the urgency of a situation. Romeo has a sick family member and is seeking financial assistance from the victim… blah blah blah!
This Is Not How Cupid Intended Things to Be!
Many of these cases go unreported because victims are too embarrassed to admit they fell for it. BUT, romance scams rank among the top 20 scams. With nearly $14 million in losses in 2014 alone – according to the Canadian Anti-Fraud Centre – speaking up about these fraudsters more could impact their success in the future.
You may ask, why do people find themselves a victim of this type of scam? Many are lonely, living alone and just want to find a friend. In this 'internet of things' day in age, who wants to go to a bar to meet someone? Instead, they go onto chat rooms in the comfort of their own homes.
Now think about this. People tend to be very sceptical when it comes to their finances and personal information in any other circumstance over the internet, shying away from online activities that may require information. Yet when it comes to potential love, these same people will wire money overseas to a fraudster.
I guess it's easy to be 'blinded by love'
Fraud Awareness – Here Are Some Warning Signs:
Fraudsters want to develop a quick relationship with you, be suspicious when someone you haven't met professes their love to you
Never under any circumstances send money for any reason
Be cautious when conversing with an individual that claims to live close to you but is working overseas, this is a set up for the fraudster to provide numerous reasons to ask for money
If you receive a "pay cheque" or another form of payment from someone you've met online and they ask you to cash it and send a portion of the funds back to them – don't do it! It's a counterfeit cheque and you'll be responsible to cover any fees from the bank