Have You Seen the Movie Olympus Has Fallen?
It's about a Washington, DC policeman, and his daughter, who while on tour of the White House, get caught up in the middle of a group of armed paramilitary invaders who carry out a terrorist attack. Police hero saves the day, his daughter, and the president and the terrorists are either killed in the process or caught. Life goes back to normal.
White House security and Secret Service breaches have been the center of the news lately with various security violations having taken place that shouldn't have.
The US Secret Service is one of the nation's oldest federal investigative law enforcement agencies, founded in 1865 as part of the US Treasury Department. Back in 1865, counterfeit currency was floating around everywhere so this agency's job was to combat this crime. It's estimated that following the Civil War, one-third to one-half of the currency in circulation was Monopoly Money.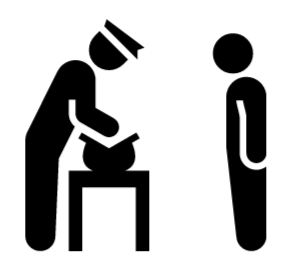 Following the assassination of President William McKinley in NY in 1901, the Secret Service was tasked with its second job: protecting the president. Today, the service protects anyone involved with the president (family, president-elects, vice presidents, visiting heads of foreign countries, national security events, etc.) and other types of crimes against the infrastructure of the country.
The Secret Service calls on other federal, state, and local agencies to assist with the mighty task of protecting the environment around the president, and others close to him. Some of these agencies patrol the streets and parks around the White House… I know, I saw them when I was there. Quite intimidating… using the most advanced security techniques…
… the same advanced techniques that let a man scale the fence, hightail it through the front door, and embark on a grand tour of much of the main floor, before being tackled in a counterassault. Oh he was carrying a knife too.
At first, Secret Service officials said the man was detained at the main entry. But more detailed accounts of the security breach came from whistleblowers who contacted the chairman of the House Oversight and Government Reform Committee on national security. There's been a number of breaches and public embarrassments in the past few years:
November 2009
Washington couple, Tareq and Michaele Salahi, crashed a state dinner. It was later realized that the Secret Service officers never checked if the pair were on the guest list. We saw the photo of them shaking hands with the president… ultimate security fail – they touched the president!
November 2011
A man sporting a semiautomatic rifle parked in front of the White House and fired shots at the building. Sasha Obama was inside and Malia Obama was on her way home. A Secret Service supervisor mistook the shots for car backfire… one would assume being in that position you'd be somewhat trained in the differing sounds but who am I to judge… and ordered officers to stand down. Shots did hit the building but light bulbs finally turned on four days later and only because the groundskeeper noticed broken glass.
April 2012
Eight Secret Service agents, on a trip to Columbia for presidential work suddenly found themselves out of work after allegations that some took prostitutes back to their hotels rooms. A Justice Department investigation found that two Drug Enforcement Administration agents arranged one encounter between an officer and a prostitute. Obama's response to this: "When we travel, we have to observe the highest standards." I'd like to expand on that… when you are on the job you observe the highest standards.
December 20013
Secret Service missed this one, the fake interpreter who was on stage next to the President – just feet away – during the funeral of Nelson Mandela. This man was charged with murder, rape and kidnapping, not to mention the fake signing. Saturday Night Live had a field day with that one! Background check fail.
May 2013
A Secret Service supervisor left a bullet in a women's room at a hotel that overlooks the White House. He allegedly tried to force his way into the room to retrieve it. An investigation finds that the supervisor and a colleague sent sexually suggestive emails to a woman subordinate. A Secret Service spokesman responds: "Periodically we have isolated incidents of misconduct, just like every organization does."

March 2014
Three Secret Service agents who were responsible for protecting the president in Amsterdam violated one of the Secret Service rules. One of these agents, belonging to the counter assault team, was passed out drunk in a hallway. Did I mention that this counter assault team is the "last line of defense responsible for fighting off assailants if the president or his motorcade comes under attack"? Not much good passed out drunk.
Sept. 16, 2014
A security contractor with a gun and an assault record gets on an elevator with the president during a trip to Atlanta. The contractor used his cellphone to take video of Obama and didn't stop when agents told him to. Agents only learned of the gun through the video.
The Secret Service is a living, breathing organization, just like any other. In many organizations, we've seen so many examples of fraud, abuse of power, and negligence that we seem to think it's normal. Implementing and supporting a strong corporate governance program can eliminate waste, fraud, neglect and abuse of power through identifying sources of corruption and dishonesty. A strong corporate governance program can mitigate risk for the organization's reputation. And it would appear that the Secret Service needs all the risk mitigating it can get its hands on.
It's so important for people and entities in such a high positions of power, as the Secret Service is, to be held accountable. Whistleblower systems are the new must have technology for all organizations. People are more willing to use anonymous whistleblower hotlines. Perhaps such a program within the White House and the Secret Service machine, could have been a preventative measure of some of the outrageous instances of misconduct that have been splattered around the media lately. It doesn't look good to be this dysfunctional and alerting to the possibility of wrongdoing, before it actually happens, can help an organization save face.
Don't be the "periodically we have isolated incidents of misconduct, just like every organization does (and let it spiral out of control)" organization. Take a proactive approach to security breaches, fraud, misuse of power, bribery, etc., by implementing an ethics reporting system. It can only be a step in the right direction, right?