Sepp Blatter Isn't Corrupt!
Well at least that's what he's sticking to.
I tend to look at life in a very logical (and some would say naive) way. To me, you can't just run an organization and not know about corruption and scandal going on right under your nose!
Okay perhaps the odd incident will go unnoticed that you've got absolutely no idea is happening (that's where ethics hotlines come in handy). I can understand that. But we're talking years of corruption here. Years of fixing said corruption. You can't tell me that Sepp Blatter isn't corrupt.
I've read a few articles about the FIFA scandal and many words literally jump off the page at the reader – ludicrous, nauseating, nonsense. The list goes on.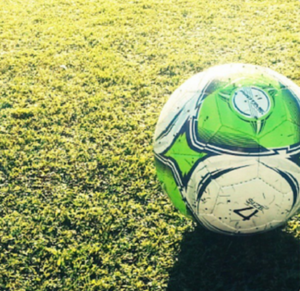 The UK's Gary Lineker, who was part of England's bid team for the 2018 tournament won by Russia, was asked if he sees FIFA as corrupt and not fit for purpose. He replied "Yes, and it is such a shame because it is a massive sport and means so much to so many people". He said "the decision to hand the 2022 World Cup to Qatar rammed home the level of corruption in football's governing body".
But, Sepp Blatter has warned that anyone who associates him with the recent scandal at FIFA "should go to jail" and insisted that "he will go to heaven one day".
I do hope that comment by Mr. Blatter gives you a chuckle.
Here's the thing; for this corruption and scandal to go on for so long, Sepp Blatter had to have known about it and let it happen. How does that make him "not corrupt"?
Management and leaders play a big part in creating the culture of any organization. The corruption and scandal that has been going on for so long has been happening right under management's watchful eye. The culture of scandal has been allowed to evolve. Everyone who's anyone within FIFA has accepted it as the way things are done. Tone at the top, tone right through the middle, the acceptance of questionable activity has been embraced.
We've seen the timeline lists of the corrupt activity that's happened within FIFA, so you would think leaders would have started questioning their company culture… unless they themselves were corrupt:
February 2011 – FIFA's ethics committee upheld three-year and one-year bans imposed respectively upon executive committee members Amos Adamu and Reynald Temarii for breaches of FIFA's code of ethics following an investigation into wrongdoing during the World Cup 2018 and 2022 bidding campaigns
June 2011 – Former FIFA executive committee member Mohamed bin Hammam found guilty of bribery and banned from international football activity for life by FIFA's ethics committee
July 2012 – FIFA commissions a report into allegations of corruption in world football which is led by former US attorney and newly appointed head of FIFA'S ethics committee Michael Garcia
June 2014 – The Sunday Times reports it has received "hundreds of millions" of documents which it claims reveal that disgraced former FIFA executive committee member Bin Hammam had made payments to football officials in return for votes for Qatar
September 2014 – Garcia completes his 430-page report into corruption allegations and sends it to FIFA
November 2014 – Hans-Joachim Eckert, chairman of the adjudicatory chamber of FIFA's independent ethics committee, publishes a 42-page summary of Garcia's investigation, effectively confirming Russia and Qatar as World Cup hosts after finding breaches by them were "of very limited scope"
December 2014 – Garcia loses his appeal against Eckert's review of his report and resigns as FIFA's independent ethics investigator, criticising FIFA's "lack of leadership" and saying he cannot change the culture of the world governing body
May 2015 – Seven FIFA officials, arrested in raids at a Zurich hotel are later charged by US authorities along with two other FIFA officials and five corporate executives over allegations of racketeering, wire fraud and money laundering conspiracies spanning 24 years. They are accused of breeding decades of "rampant, systemic, and deep-rooted" corruption within FIFA
A quote from Sepp Blatter: "If somebody accuses me of being corrupt, I ask him whether he knows the meaning of that word. Whoever calls me corrupt will have to prove it, but nobody can prove that because I am not corrupt."
I'm not sure what FIFA's compliance program looks like, but at least you can take steps to avoid scandalous activity. Download an eBook today on compliance program best practices.



[citesource][source]http://www.theguardian.com/football/2015/jul/01/sepp-blatter-fifa-heaven-one-day[/source][source]http://www.telegraph.co.uk/sport/football/world-cup/11009801/Gary-Lineker-Fifas-corruption-makes-me-feel-sick-Sepp-Blatter-runs-it-like-a-dictatorship.html[/source][source]http://www.independent.co.uk/sport/football/international/fifa-corruption-timeline-the-events-that-led-up-to-the-resignation-of-president-sepp-blatter-10294646.html[/source][source]http://www.latimes.com/sports/soccer/la-sp-fifa-scandal-timeline-20150603-story.html[/source][/citesource]