Sony Is Definitely Having a Blue Christmas This Year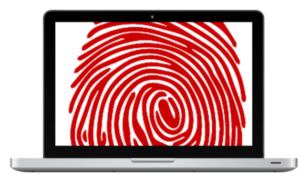 It seems like every day there's new news coming out of Sony, and unless you've been living under a rock, you've heard at least some of the nasty tidbits leaked by the hackers by now.
In case you haven't, here's a quick debrief on the whole situation.
Since 2013, Sony has been producing a comedy called The Interview, starring Seth Rogen and James Franco as two notable talk show hosts that have been called on to interview—and then assassinate—the leader of North Korea, Kim Jong Un. Unsurprisingly, this film was met with a substantial amount of international controversy.
Said controversy turned dangerous when mounting antagonism from North Korea towards the film (in real life, mind you) culminated in a serious cyber-attack against Sony in late November. This cyber-attack, led by anonymous hackers (that have since been officially confirmed to have a connection to North Korea), would result in tons and tons of private and confidential information within Sony leaking all over the Internet.
While some of the leaked info was pretty much harmless (the preferred aliases of certain celebrities, for example), a lot of incredibly sensitive information was leaked as well, from the social security numbers/credit card/passport information of Sony employees to their salaries (and even the salaries of celebrities in Sony films, such as Jennifer Lawrence), and a whole lot of e-mails from Sony executives in which they shamelessly disparaged certain famous actors in their employ, and even made racist comments against the President.
Yeah, the Leak Was That Bad
While I won't be commenting on the nature of the cyber-attack against Sony and the subsequent threats against American theatres that led to The Interview being cancelled—that's a very serious matter for another platform—it's worth discussing the major issues within Sony that have now been revealed (albeit in a more than illicit manner).
Due to the cyber-attack on Sony's confidential information, we now know that:
There are major differences in salary between Sony employees of different ethnicities and genders
Of the 17 Sony employees that earn more than a million dollars a year, only one is a woman (and the male co-president of Columbia Pictures earns $1 million more than the female co-president)
There are also surprising differences in the pay packets for male and female actors employed by Sony (leaked e-mails revealed that Jennifer Lawrence received fewer benefits from the film American Hustle than male co-stars Christian Bale and Bradley Cooper)
Private discussions between Sony co-chair Amy Pascal and producer Scott Rudin involve racist jokes regarding Barack Obama
Given that the work environment at Sony seemed tense enough before the leak, what with even the co-chair and a major producer being at odds with each other, it's likely that any employees that were aware of the unfair disparities in salary in their workplace felt too scared or uncomfortable to say enough.
In order to maintain the best and healthiest work environment possible, supervisors need to ensure that they are treating everyone with equal respect and providing equal opportunities to their employees regardless of ethnicity, gender, sexual orientation, etc. Employers and employees alike should also be aware of the language they use in their communication – avoiding insensitive jokes and inappropriate comments, even in private conversations in the workplace.
And if any of these ethical guidelines are breached, employees should always have a safe, anonymous place to report their concerns without fear of repercussion. This is why an independent ethics reporting system such as Whistleblower Security can be an incredibly useful tool—because it shouldn't take a massive cyber-attack to wake you up to the problems inside your workplace.