Soiled Oil Taking Its Toll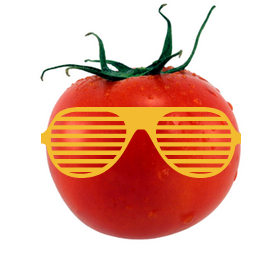 Earlier this month, a major Taiwan food company was forced to recall their tainted food products—so countless Taiwanese citizens are eating safer tonight, and it's all because of a food vendor and a farmer.
But let's go back and set the scene.
Cheng I Food Co. has been in big trouble with the Food and Drug Administration ever since they were discovered to have reportedly mixed their cooking oils with oils meant for animal feed. The three offending oil products have since been recalled from stores, and the individual who supplied the animal feed oil has been charged.
Wu Jung-ho, the sole proprietor of Hsin Hao Corporation, allegedly bought 1,800 tones of animal feed oil from suppliers in the past two years and has been selling the oil to companies such as Cheng I Food. He is now being charged with food fraud and violating the Act Governing Food Safety and Sanitation.
For their sketchy dealings with Cheng I Food, Hsin Hao—as well as five other suppliers—have been reported to authorities since September. Meanwhile, there has yet to be definitive evidence that Cheng I Food's oil products were actually tainted with animal feed oil, which means that the most the FDA could do was to strongly urge them to voluntarily recall their stock.
However, this wasn't before 37 schools across Taiwan had already used the potentially contaminated oil products – meaning hundreds, if not thousands, of elementary and junior-high school students could have ingested the offending oil.
So what's this about a food vendor and a farmer?
If it wasn't for a farmer from Taiwan's Pingtung County and a Tainan food stall vendor known as "Mr. A," the sketchy oil might never have been discovered and countless more people could have been affected.
Mr. A noticed potential issues with recycled cooking oil and reported his observations, becoming the second whistleblower to aid in the Cabinet's case against Cheng I food. For his whistleblower efforts, he received a NT $500,000 cash reward from the Executive Yuan.
As for the first whistleblower, he received NT $2 million for blowing the whistle—and he deserved every bit of it. The Pingtung farmer noticed some questionable activities going on in a recycled oil factory and immediately went to the local authorities to report his concerns – not just once, but five times.
But despite his multiple visits, nothing came of his reports. But the farmer didn't just give up there. Instead of shrugging and letting the fraudsters continue to do their thing, he bought digital cameras and surveillance tools and started to collect his own evidence against the oil factory for two years, eventually reporting his case to police in another district. His report was then forwarded to the district prosecutor's office, which finally led to the investigation into the food company.
Whistleblowing Shouldn't Be That Hard
Your employees shouldn't have to become amateur spies in order to voice their concerns about potential wrongdoing in your workplace… although, come on, who wouldn't love to get their Sherlock cap on and do some real sleuthing to catch the bad guys… but that's elementary dear readers.
Being able to report what's perceived as wrong, in a safe and anonymous environment, and being able to know that your concerns are taken seriously and investigated in a timely manner, speaks volumes to a – a'hem – well oiled company. Pun completely intended.
All you need to do is implement an independent ethics reporting system and introduce a healthy whistleblower culture into your company. Whistleblower Security can help you do just that. With our 24/7/365 whistleblower hotline, your employees will always have a safe place to call in and report their concerns, and they will never have to worry that their voice isn't being heard.
A whistleblower hotline won't just be beneficial for your employees' peace of mind. By implementing a hotline, you could be saving your company thousands of dollars in case of a potential fraud.


Source: http://www.taipeitimes.com/News/front/archives/2014/10/09/2003601642, http://focustaiwan.tw/news/aipl/201410200027.aspx