And for That, I'm Applauding Tesco for Doing the Right Thing
About a month ago, we blogged about how a whistleblower at Tesco came forward to raise concerns over flawed accounting.
It seemed that Tesco had been artificially inflating its profits by £250m, resulting in the suspension of four executives, including its UK managing director.
A whistleblower's warning had payments from suppliers being 'misbooked' and business costs being glossed over. This resulted in a misleading boost of profits by £250m in the first six months of 2014. So now value of Britain's biggest retailer has decreased £2bn. Ouch!
And of course there's talk. It's been negative and critical. And the senior execs are being forced to account for the future of this large private sector employer in the UK.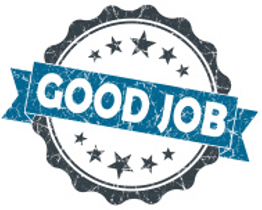 But they're doing something right that deserves to be praised. The way that this shmozle came to light and the fact that the employee responsible for bringing the facts to light, and appears to have been treated significantly better than many other whistleblowers.
The employee, still anonymous, presented the chief executive (new to the job) with evidence of accounting malpractice. A true case of whistleblowing, if ever there was one. But as we see, most whistleblowers face legal and personal trials at the hands of those they blow the whistle on.
As far as it appears at the moment, Tesco executives are managing the whistleblowing process appropriately – they are legally required to protect employees who do come forward – but as we've seen in the past, that does not always happen. Research suggests that someone who blows the whistle on their employer, typically has the focus aimed at themselves, not the allegations. The person is labeled trouble or unstable – obviously that's damaging.
It seems that the allegations of malpractice at Tesco are being taken seriously and being investigated quickly – with the focus on getting to the bottom of what happened. Way to go Tesco! And the whistleblower seems to remain in a protected, and anonymous position. Kudos again, Tesco!
Recently we posted why not to bully a whistleblower.
Organizations that have early disclosure on issues and concerns, can investigate and remedy them before the media gets wind of it.
It boosts employee morale if they know there's somewhere they can report on wrongdoing in an anonymous manner.
Employees are more likely to use an anonymous, third-party whistleblower hotline, so they can shed light on wrongdoing.
A strong ethics and reporting system costs WAY less than those pesky legal costs that could arise if concerns aren't addressed appropriately.
This unfortunate turn of events at Tesco is a great opportunity for the new chief executive to challenge and divert the typically closed, and negative culture that arises from situations where brave employees come forward to report wrongdoing. Based on the fact that the anonymous, and brave, employee is still anonymous and protected, indicates that there's still hope for corporations. I hope other organizations can learn from this situation, and can realize just how important every single employee is. And that when concerns are raised, employees are doing so because they want to shed light on possible unethical or illegal practices.
Tesco, keep up the good work. Keep that employee protected. Get to the bottom of the alleged crime. And fix it. Then learn from the mistakes. Go on, I dare you.
Employees trust an organization that takes concern seriously and does something about them, instead of bullying the brave sole who blew the whistle in the first place. Businesses need to start implementing third-party ethics reporting systems into their operating structure.


Source: http://theconversation.com/profits-are-slashed-but-tesco-manage-at-least-one-thing-well-33393