And It Seems to Be Popular the World Over.
Ensuring the entire nation knows what you have to say, and seeing you doing it? Probably not the smartest idea…
… but whistleblowing advocates are thanking you.
It's the latest uncouth trend hitting the media lately. Known as FHRITP heckling. Part of a larger phenomenon, it's a way that men remind women that they're not in control and that they can be humiliated and made to feel ashamed about being female. Gee thanks for the reminder – I forgot!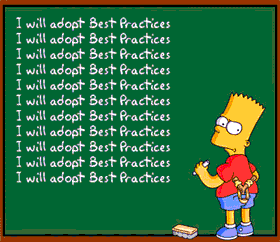 Shauna Hunt of CityNews in Toronto, was the latest woman targeted by this trend, when a group of men shouted sexually explicit comments into her microphone as she tried to cover a Toronto FC soccer game.
Other forms of this act don't discriminate on the gender of the reporter; many male reporters have been the victim of hecklers taking over their microphones. Activists have taken to grabbing the microphone off reporters to hurl obscenities aimed at companies and associations to whom the on-site reporter is reporting about.
Shawna Hunt confronted her aggressors. "When you talk into my microphone and say that into my camera to viewers at the station I work at, that is disrespectful and degrading to me," she says to the 'men'. One actually had the gall to ask the cameraman why he continued to film.
Hunt continued to ask the men "what could possibly motivate them to taunt women in this way and demanded to know what their mothers would think of their conduct." One man can be heard dismissing the questions and stating that his mother would find the prank funny… I'm leaning towards her feeling absolutely mortified!
---
Related: How to Handle Chatterboxes, Blabbermouths, and Gossipers at Work
---
Well here's someone who didn't find it funny – his employer!
Hydo One has fired this man, their employee, because he violated their code of conduct. Daffyd Roderick, Director of Corporate Affairs at Hydro One said "respect for all people is ingrained in the code and Hydro One's values. We are committed to a work environment where discrimination or harassment of any type is met with zero tolerance."
Hydro One Takes Their Code Seriously
Hyro One's business code of conduct clearly states that harassment is a form of discrimination that involves unwelcome and offensive comments, conduct, gestures, or contact based on or related to prohibited grounds covered by the human rights legislation. Harassment and bullying in the workplace occurs when the behaviour concerned:
is likely to be offensive, embarrassing, or humiliating
has the purpose or effect of interfering with an individual's work performance or creating an intimidating, threatening, hostile, or offensive work environment
Create a Country-Wide Speak-Up Culture
In this instance, the reporter's confrontation of her hecklers, and the cameraman's willingness to continue to film this incident was the right idea. Putting faces to the hecklers and drawing attention to how their actions made her feel, will surely act as a deterrent to those who may feel the need to jump onto this bandwagon.
You could say she blew the whistle on this misconduct. Canada's justice minister agrees and is applauding her actions. He says "that while criminal charges could be used to discourage people from shouting profanities during live broadcasts, showcasing the problem also acts as a deterrent."
I think that's an important message here. How are we ever to deter workplace harassment without allowing victims to speak-up, and without organizations reprimanding those who do the harassing, should they conclude that harassment did indeed take place? It took a while, but CBC finally acknowledged the harassment brought about by Jian Ghomeshi and fired him. As well, two managers were let go for failing to provide a workplace free from disrespectful and abusive behaviour.
I think Hydro One has earned much respect of many Canadians in the last few days. If an organization states that it is committed to an environment where everyone can feel safe and included and discrimination or intolerance of any kind will be met with a swift and serious response, Canadian expect a swift and serious response.
If an organization's code of conduct addresses a zero tolerance of certain behaviours, be those harassment, fraud, or securities violations, then employees and the public expect swift delivery of reprimand handed down to the person or persons who break those rules. That speaks to a strong compliance program. Do you have one?


You might also be interested in:
[articles]
[article]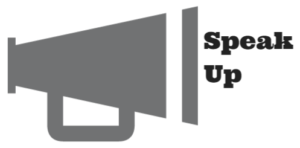 When you can't report
misconduct to your
manager, report it anonymously[/article]
[article]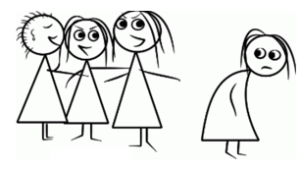 How does a Whistleblower
report ostracism?[/article]
[article]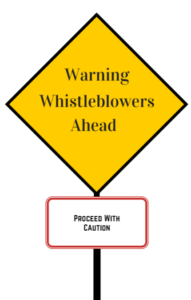 SEC: you can't shut
whistleblowers up![/article]
[/articles]
[citesource][source]http://www.hydroone.com/Careers/Documents/Code_of_Business_Conduct.pdf[/source][source]http://www.msn.com/en-ca/news/canada/hydro-one-employee-fired-after-yelling-fhritp-at-citynews-reporter-shauna-hunt/ar-BBjGIKx?ocid=mailsignoutmd[/source][source]http://www.cbc.ca/news/canada/manitoba/winnipeg-activist-weighs-in-on-fhritp-heckling-of-toronto-reporter-shauna-hunt-1.3072251[/source][source]http://www.thespec.com/news-story/5613613-sexually-explicit-taunts-must-be-confronted-justice-minister-says/[/source][/citesource]