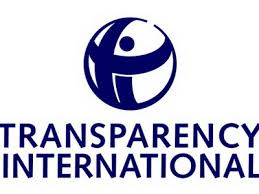 The UK chapter of Transparency International recently released a handbook focusing on the culture of bribes.  Entitled "How To Bribe: A Typology of Bribe-Paying and How to Stop It", the report outlines the bribery culture within corporations and how to combat it.  It stresses that bribery is a rampant issue, and is just as prevalent in the US and UK as it is overseas.  Therefore, companies should view clearly-defined bribery policies as an integral part of their overall ethics and compliance program.
Based on Transparency International's findings from last year's Global Corruption Barometer,  this handbook focuses on entities subject to both UK and US anti-bribery legislation.  It begins by clearly outlining different types of bribes that compliance officers should look out for, and identifies several distinct categories:
Cash payments
Excessive Hospitality
Gift giving
Favours to friends or relations
Facilitation (grease) payments
Bribes disguised as charitable donations
Bribes disguised as political donations
Bribes masked as commissions
A number of these categories are often unintentionally violated or ignored, but are subject to equally strict punishment under both the FCPA and UK Bribery Act.  The handbook clearly outlines the specific ways in which breaches can occur, and provides recommendations for amending company policies regarding bribery as well as how to mitigate the risks associated with a breach.
The report goes on to outline the specific channels through which bribes can be paid, which can include agents, subcontractors, and other entities.  Transparency International makes it clear that a compliance program should take into account any intermediary associates working on behalf of a company.  There are a multitude of ways for breaches to occur when third parties are involved in a business, and without the correct policies in place to combat these instances, a company can easily find themselves facing strict penalties.  The handbook stresses the importance of ensuring accountability among intermediaries through proper vetting processes and consistent monitoring of activities.
The Global Corruption Barometer released in 2013 pinpointed bribery as the main issue related to corrupt practices worldwide, but focused heavily on the bribing of public officials.  This report's focus on instances of bribery in the private sector is incredibly valuable, as it thoroughly and clearly outlines the often complex issue of corporate compliance.  With many countries tightening their anti-bribery laws, an awareness of the multitude of ways a company could find themselves in breach of legislation is a vital tool.  Many of the issues it raises often fly under the radar, and as such, the handbook is definitely a must-read for anyone involved in shaping or enforcing compliance policies within a corporation.