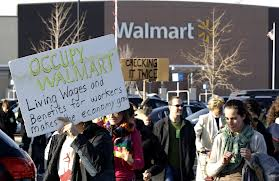 A misstep for Walmart has cost the company over $150 million dollars and still counting.
During Walmart's recent earnings conference call, a company executive stated as follows:
"On FCPA, we continue to work closely with anti-corruption compliance experts to review and to assess  our programs and help us implement concrete steps for each particular market. In the various markets, these experts have spent tens of thousands of hours on anti-corruption support and training. We remain committed to follow all laws and  regulations in the markets where we operate."
Doing business overseas has its risks and it is imperative for executives to be aware of both federal and international legislation that can affect the way they do business.  Ensuring anti-corruption polices and procedures are in place is only the first step.  Education, training, communication and promotion are key to protecting a company's financial and reputational integrity.
Currently, Walmart estimates they are spending $600,000 a day on professional fees and expenses.