Hey did you hear Brangelina are splitting? It's blowing the Internet apart!
We just had to put our two cents into this one.
Because the entire world is talking about it and the internet is literally blowing up right now.
Speculation is running rampant!
So if you haven't heard already (seriously?), Brad and Ange are calling it quits.
We had to jump on the band wagon here, because somewhere in this sensational news story there has to be a reference to whistleblowing somehow.
Here's the thing. When news like this breaks the world, it's always followed by 'sources', and rumors.
And you can bet the 'sources' and rumors will be flying high with this 'Hollywood Hysteria'!
There's always 'sources' when it comes to the A-List.
And because these two pretty much top the A-List, everyone's talking.
Those in the media are whistleblowing on whatever they can to get a story out of this event. And like any instance of whistleblowing, it's not guilty until proven innocent.
It should be innocent until proven otherwise.
There needs to be a bit of investigation involved in getting to the heart of the matter… if the heart of this particular matter really bothers you.
Some are saying Jen [Aniston] is back on.
Other are saying it's 'that actress' [Marion Cotillard] that Brad may be involved with.
Then there's other reports that Brad is using drugs and alcohol and it's affecting his parenting skills.
Whatever the case may be, blowing the whistle on any little piece of gossip, doesn't truly get to the truth of the matter… okay it does make for great entertainment reading and magazine sales, but you know what we mean.
It can actually hurt people and companies.
Blowing the whistle on any little thing just because that by doing so you believe it will bring you attention is not the way to go about it.
Blowing the whistle on what you believe to be true facts that affect people or situations negatively is when you want to, and should, speak up.
So don't believe any little piece of rumor you read.
The truth will eventually come to light with some diligent investigating (or willing disclosure by the parties involved).
Another thing to think about with news like this is that employees will most definitely be lighting up their social media accounts and networking about this top story.
It can be easy to abuse social media while on the job. But companies can put policies in place to help educate employees on how, and where, to use it.
On a side note, you will now have to remove "Brangelina" from your vocabulary and revert back to 'Brad and Angelina".
We  know, it will take some getting used to.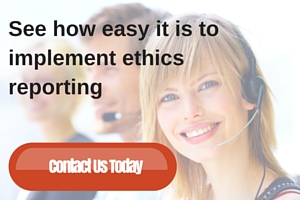 [citesource]
[source]ANGELINA JOLIE, BRAD PITT IT'S ABOUT THEIR KIDS, NOT THAT ACTRESS[/source]
[source]Four Essential Actions For Managing Social Media at Work[/source][/citesource]