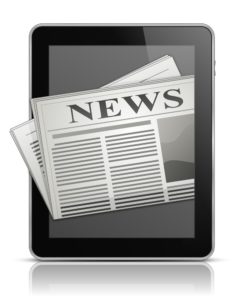 This third week of April has some newsworthy whistleblower stories. We thought we'd list a few of them here – stories we found interesting and wanted to share. Grab a coffee and have a seat…
China Whistleblowers Hit Local Obstacles:
Local officials in China have been accused of blocking petitioners who flocked to a hotel in central China's city of Zhengzhou seeking to meet inspectors from the Central Commission for Discipline Inspection (CCDI) to report on corruption. Read the story on the FCPABlog here.
EU Adopts Broad Compliance Disclosure Rule:
The European Council and Parliament passed a new law on April 15 to force about 6,000 EU companies to disclose information about environmental compliance, human rights, bribery and corruption. Read the story on the FCPABlog here.
Another Texas Whistleblower Is Dismissed:
The Supreme Court of Texas recently dismissed another whistleblower case with a narrow reading of Texas Whistleblower Act (TWA) requirements. Although the TWA offers significant protections to a tipster reporting malfeasance, a Dallas whistleblower attorney can offer counsel on how to meet the law's specific requirements. Read the story on JDSupra here.
UNC Athletics Whistleblower Is Leaving:
A whistle-blower whose research on athletes' literacy caused a firestorm of controversy at the University of North Carolina is leaving her position. Read the story on CNN.com here.
Met Acting 'Vindictively' Claims PC James Patrick:
A Metropolitan Police whistleblower has said the force is acting in a "vindictive" way after he accused it of manipulating crime figures. Read this story on BBC.com here (with video).
The integration of a whistleblower hotline is a powerful tool for any organization to implement in their proactive measures to manage their risk.
Waste, fraud and abuse of authority can all be combated by having an independent reporting mechanism that's available to your employees to report malfeasance. WhistleBlower Security should be one of the first places your employees can go to report on any perceived wrongdoing or risk.
Whether it's for regulatory compliance, financial transparency, corporate governance, employee, client, investor or patient relations, becoming WhistleBlower Secured™ will enhance your corporate integrity and empower your employees to contribute to an ethical workplace.