WhistleBlower Security Weekly: Top Headlines This Week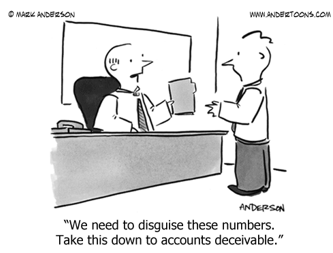 It's the end of week two of Fraud Prevention Month. We thought we'd end this week with a look at some of the headlines that took our fancy on WhisbleBlower Security Weekly – WhistleBlower Security's weekly newspaper.
Every week we compile news from around the globe – here's a rundown of some of these top articles:
SEC Investigating Kellogg Brown & Root (KBR)
The SEC is reportedly looking into claims that KBR, a former subsidiary of Halliburton, made its employees sign confidentiality agreements essentially barring KBR employees from disclosing information about possible fraud…to anyone! Thus violating federal whistleblower laws. Read the story here
Diabetic Deception
A company out of California was fined $2.2 million for making false claims about discovering a "diabetes breakthrough". The company claimed their diabetic pack and insulin resistance pack was a treatment for diabetes, when in fact the two packs contained identical blends of vitamins, minerals, etc. Read more here
Two Sea Shipping Companies to Pay Fines to Settle Price Fixing
Sea Star Line LLC and Horizon Lines LLC are agreeing to pay just over $1 million each to settle allocations that they violated the False Claims Act by price fixing government cargo transportation contracts between the United States and Puerto Rico. Read the story here
Frozen Meal Delivery Company Billed Medicaid Almost $900,000
The company violated the False Claims Act by delivering its frozen meals to deceased clients, and lying to other clients about Medicaid requirements. Another allegation is that the company only delivered desserts to some clients but billed Medicaid for the full course dinner! Read more here
How to Fight Back on Automobile Fraud
Fraudster auto repair shops play a role forcing drivers to face higher auto insurance premiums. Needless car repairs, padding charges, shoddy work if it's done at all. A rundown of some of these scams can be read here
These stories and more can be read on WhistleBlower Security Weekly. Subscribe for your weekly updates delivered directly to your inbox.
A whistleblower hotline is the single most effective tool available to improve ethics reporting. Waste, fraud and abuse of authority can all be combated by having an independent reporting mechanism that uses employees to report malfeasance. WhistleBlower Security should be one of the first places your employees can go to report on any perceived wrongdoing.
Whether it's for regulatory compliance, financial transparency, corporate governance, employee, client, investor or patient relations, becoming WhistleBlower Secured™ will enhance your corporate integrity and empower your employees to contribute to an ethical workplace.