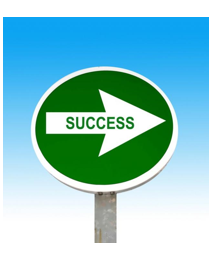 Implementing a strong ethics and compliance program with a 24/7/365 anonymous hotline is one of the best tools an organization can utilize to stop unethical behaviour in its tracks. In a 2002 study by Ernst & Young, 1 out of every 5 American workers possessed some sort of personal knowledge about wrongdoing in their place of employment. And a great organization that has upper management's complete support of a whistleblower system implementation that encourages it's employees to come forward and anonymously report instances of wrongdoing won't have too much of a hard time keeping employees motivated and productive in their jobs.
An open culture is great for business!
Stop the Press – Literally:
A hotline where employees can come forward anonymously to report any wrongdoing or perceived fraud can give organizations early disclosure on issues and concerns that can be investigated and remedied before the media gets wind of it, thereby protecting the organization's reputation.
Keeping up Morale:
If employees know that there's a vehicle they are encouraged to use to report any perceived wrongdoing without fear of retaliation, it can boost employee morale. And if those employees know that any perceived wrongdoing, whether proven or unproven, will be investigated, this proves the organization's commitment to an open culture. Boosted employee morale equals happier and harder working employees. That's got to be good for business!
External vs. Internal
Employees might be less likely to use an internally created whistleblower hotline. How do they know how safe it is and that they won't get retaliated against? A hotline provided by an external provider offers a completely neutral atmosphere for reporting incidents. It's safe, unbiased, and provides complete reporting for analysis.
Cost:
Externally provided whistleblower programs cost much less that one created in-house. An internally created system requires constant training, maintenance, fixing and editing, costing the organization time and money and taking those employees away from more important matters. With an externally implemented system, the provider company has done all of the guess work for you. A company, like WhistleBlower Security, has already done its due diligence on creating a system that complies with rules and regulations set out by Sarbanes-Oxley and MI 52-110. We also provide all customization and training – saving organizations money.
It just makes sense. Whether it's for regulatory compliance, financial transparency, corporate governance, employee, client, investor or patient relations, becoming WhistleBlower Secured™ will enhance your corporate integrity and empower your employees to contribute to an ethical workplace.