Workplace Bullying Happens in All Industries, but Internationally, Healthcare Has a Lot of It
A news headline caught my eye recently: 'Pervasive culture of bullying' at VGH operating rooms.
For those not familiar, that's Vancouver General Hospital. I've been in an operating room there, as have two other family members. Was this happening during my operation and I didn't even know it? [GASP]
Statistics of VGH operating rooms show that in 2012, 22 operating room nurses left. Fifteen said it was because of a negative work climate and bullying. Since then, 41 people who work in the OR department have been disciplined, 6 people terminated. One physician even lost his privileges.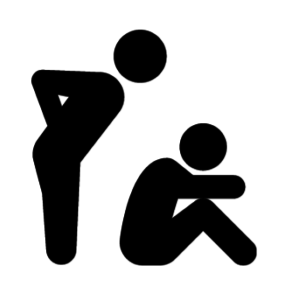 In a survey conducted by Vancouver Coastal Health of staff at VGH, there were some startling numbers:
More than 80% of respondents said they witnessed gossiping or back-stabbing behaviour
More than 60% of respondents witnessed humiliation of another person and repeated and unjust criticism
69% said they had difficulties speaking up in the workplace
After this survey was conducted, a confidential anti-bullying line was set up. And in the first year, there were 575 complaints.
But this type of workplace behaviour isn't just confined to one hospital in BC. Hospitals in general tend to have high instances of bullying. From insults to offensive language to assault.
Bullying by definition is: repeated incidents or a pattern of behavior that is intended to intimidate, offend, degrade or humiliate a particular person or group of people (Canadian Centre for Occupational Health and Safety).
Here's a few facts about bullying in the healthcare industry:
Bullying creates an environment where it is unhealthy to work and receive care.
Virtually all healthcare workers have witnessed acts of bullying throughout their career.
According to the Canadian institute for Health Information, much of the nursing shortage has its roots in human resource management issues such as failure to control workplace bullying.
Bullying robs people of their self-confidence and can lead to physical symptoms, psychological problems, relationship and financial issues.
Bullying drives healthcare costs (sick time, overtime, staff replacement, etc.) and decreases patient safety.
Zero tolerance policies exist but they are frequently developed and forgotten.
Many of these points don't just relate to the healthcare industry, but to any organization. Bullying is just one aspect of the human element that can pervade through an organization (fraud, bribes, corruption examples of others). Like other areas of misconduct, it makes for an unhealthy work environment, and can cost time, money, and productivity.
Reducing Workplace Bullying in Healthcare Organizations
Instigating an avenue where employees can anonymously bring forward instances of bullying and harassment is an important step to acknowledging a misconduct happening in the workplace, and fixing it so that employees benefit.
VGH did just that by implementing an anti-bullying hotline. Now you might think that 575 complaints is excessive. Yes it's a big number, but allowing these complaints to be brought forward is the first step in understanding that the issue is real and does exist – then steps can be put into place to stop them. VGH has acknowledged the issue and the environment, by all accounts, has done a 180 and things are looking way up.
More employees are willing to use anonymous hotlines to report misconduct. It's important for organizations to respond effectively and efficiently to their employees' reports of wrongdoing. If employees feel that their complaints, reported internally, go unanswered or ignored, then employees can quickly lose faith in their employer and go outside the organization to report the incident. It's in the best interest of the employer to really take the time to investigate reported incidents quickly and efficiently and remedy them as soon as possible. This way, the potential for costly legal bills, lost time, negative press (and patient safety?) is avoided.
Does your organization have an anonymous hotline? What does the everyday environment look like in your business?