May as Well Stamp a Big "F" on Their Compliance Programs!
According to Transparency International UK, out of all of our planet's major defense companies, two-thirds are failing in their endeavour to combat corruption in their business operations. Perhaps one could argue that they aren't trying at all considering the improvements in industry practices over the past three years.
TI UK surveyed 163 companies, from 47 countries and found that 107 showed limited, or no evidence of ethics and anti-corruption programs.
Corruption in defence affects us all. It extends beyond sales commissions, to soldiers operating with faulty equipment, or heaven forbid, no equipment at all. And this isn't new.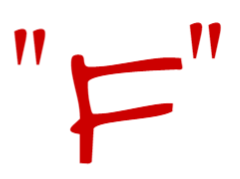 Back during the American Civil War, armies relied on contractors for necessities like uniforms, guns and ammunition. Unfortunately then, and still today, with corruption running the show, contractors would cut corners, producing less than standard products, or cutting back on supplies, while still receiving their pay. As such, the False Claims Act (FCA) was enacted in 1863 in order to get Civil War whistleblowers in the industry to come forward.
Fast forward to today, 107 defense companies in TI UK's survey perform in the bottom half of the spectrum. However, the survey did show signs of improvement. In many businesses, anti-bribery laws have been passed and the word 'compliance' is a regular part of our lexicon. The survey shows improvement from companies in all four corners of our world.
Forty-two companies that were surveyed have improved since their last check-in in 2012. That's positive.
Other statistics to note: 13 companies provided evidence of regular due diligence on their agents, and only eight companies have whistleblowing mechanisms that encourage reporting.
Apparently there's work to be done. As in any organization it starts with tone at the top. Of the companies surveyed, 56 in the top spectrum – ie, those putting effort into their anti-corruption strategies – show evidence of their leaders speaking out to support the company's anti-corruption efforts. Leaders set the bar on a company's perspective of good business conduct, and demonstrate that anti-corruption action is a top priority.
Let's talk about risk management. Only 22 companies surveyed provided evidence of enterprise-wide anti-corruption risk assessment processes with mitigation plans. When looking at the risk of bribery and corruption, organizations need to consider many factors that may impact that company's risk profile. Traditional anti-money laundering and counter terrorist financing (AML/CTF) databases are often not sufficient to detect broader corruption and/or reputational risk indicators as they have been built specifically with financial services compliance in mind.1
Many of the companies are aware of the need to conduct due diligence on their third-parties, but out of all of the companies surveyed, only 13 provided evidence that they refreshed their due diligence at regular intervals! Fifty-four percent stated that they made their suppliers aware of the corporate policy on bribery and corruption, which brings us to the next point – a company's policies and codes.
A company's code and policies is the set of standards adopted to govern the conduct of a group of people. They are the foundation of an ethics and anti-corruption program to prove a company's commitment to ethics and anti-corruption. A company's code of ethics will generally cover behaviour that, while not illegal, is nevertheless harmful to the company and/or its clients. A good code of conduct should include a motivating statement regarding the reason for its existence and the company's purpose. It should also address the consequences of violating the code as well as ways to report violations of the code. Its language should be clear and avoid meaningless phrases, focusing instead on directly communicating expectations. A code of conduct will not be very useful unless it is widely known and followed; it should therefore be referred to frequently, becoming a part of company culture rather than being read once at hiring and disappearing forever into the bottom of a file cabinet.
So how do policies and codes become widely known and followed? Training. Training is a key step in mitigating a company's exposure to bribery and corruption. There are individuals in organizations who are doing battle on the front lines and are more likely to come into contact with bribery and corruption from third-parties. All employees need comprehensive and frequent communication on the compliance program in order to prepare them to protect the organization from exposure to corruption.
New to the 2015 survey was the question on whistleblowing. Sixty-seven percent of the surveyed companies have a whistleblowing hotline, however only a total of eight actively supported the hotline and followed up its use. One sure fire way to learn of bribery and corruption in an organization starts with anonymous employee tips. Creating that speak-up culture also starts with tone at the top.
The world has been battling corruption since the dawn of man – it still remains one of our biggest struggles. It costs companies much more than just lost revenue – injustice, misdistribution of resources, economic decay and social unrest. There's also a personal element – it affects all livelihoods and families, and erodes the trust of employees in their leaders and the organization.
Organizations should be running due diligence on 100% of their third-parties, clearing low-risk entities immediately, and escalating only those which require further analysis, allowing for a more efficient investigation. Download a whitepaper to learn more!