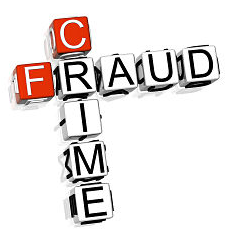 Fraud is happening all around us. It's hard to create a profile of a fraudster that is accurate enough to help organizations stop fraud in its tracks, or catch people in the act of fraud. If we could predict crime before it happened, just imagine how different out world would be today.
But analyzing the types of fraudsters seen so far can help an organization harden their defence against criminal activities. KPMG created a report analyzing 596 fraudster member firms between 2011 and 2013. The purpose of their report was to provide insights into the relationship between the attributes of fraudsters, their motivations, and their environment where they act on their fraudulent activities.
One thing is certain from this new report compared to their earlier reports. The typical fraudsters hasn't changed that much. The below is some of their findings of what fraudsters look like:
70 percent of fraudsters are between the ages of 36 and 55
61 percent of fraudsters are employed by the victim organization. Of these, 41 percent were employed there for more than 6 years
In 70 percent of frauds, the perpetrator colluded with others
The most prevalent fraud was misappropriation of assets (56 percent), of which embezzlement comprises 40 percent and procurement fraud makes up 27 percent
The second most prevalent fraud is revenue or assets gained by fraudulent or illegal acts (24 percent)
When fraudsters acted alone, 69 percent of frauds were perpetrated over one to five years. Of these, 21 percent of the frauds incurred a total cost to the victim organization of $50,000-$200,000 and 16 percent cost a total of $200,000-500,000. In 32 percent of these cases the cost to the victim organization exceeded $500,000, exceeding $5,000,000 in 9 percent of these cases
When acting in collaboration, 74 percent of frauds were perpetrated over one to five years. With regard to value, 18 percent of frauds had a total value of $50,000-$200,000. In 43 percent of these cases the cost to the victim organization exceeded $500,000, exceeding $5,000,000 in 16 percent of these cases
93 percent of frauds were committed in multiple transactions. For 42 percent of these frauds, the average value per individual transaction was between $1,000 and $50,000
72 percent of all frauds were perpetrated over a one-to-five year period (33 percent over one to two years and 39 percent over three to five years)
What does change with fraud, is the type of fraud being committed. Fraud is always morphing with the changing times. It evolves as we evolve. The growing use of technology is a huge concern in all organizations in all countries. And the younger, newer generation is embracing technology and using it to access more information than past generations.
It's a new era of fraud – heard about the Heartbleed Bug?
It's challenging and costly for organizations to continuously evolve their systems to detect and combat fraud before it happens. Constantly keeping up with the growing use of technology and new ways fraud is committed, takes a lot of time, energy and resources.
One thing doesn't change…at least until humans are obsolete. People commit fraud. And other people know it's happening, long before a data analytics system will figure it out. And one of the easiest and cost effective ways to prevent fraud is with the use of an ethics hotline and case management system.
Equipping your employees with a strong compliance program, including a whistleblower hotline, that they can use to anonymously report any perceived wrongdoing 24/7/365 is your first defence against fraud. It's a powerful tool for any organization to implement in its proactive measures to manage business success.
Waste, fraud and abuse of authority can all be combated by having an independent reporting mechanism that's available to your employees to report malfeasance. WhistleBlower Security should be one of the first places your employees can go.
Whether it's for regulatory compliance, financial transparency, corporate governance, employee, client, investor or patient relations, becoming WhistleBlower Secured™ will enhance your corporate integrity and empower your employees to contribute to an ethical workplace.