Anonymous Employee Reporting and Case Management System
Our Anonymous Whistleblower Hotline Platform offers the most human whistleblower experience in the market, allowing you to create a safe, transparent, communicative work environment that encourages your team to speak up.
Anonymous Whistleblower Hotline Platform
Automated Reporting & Case Management
Dedicated Customer Support
What's Included in the IntegrityCounts Platform
Toll Free Live Answer Multilingual Hotline
Enable employees to report misconduct and unlawful or unethical behaviour within the workplace.
Available in 150 languages so reporters can file a report in the language of their preference
Call-centre agents are always live and are trained in empathetic and compassionate investigative techniques
Facilitate the ability to engage in anonymous and confidential dialogue between the reporter and the organization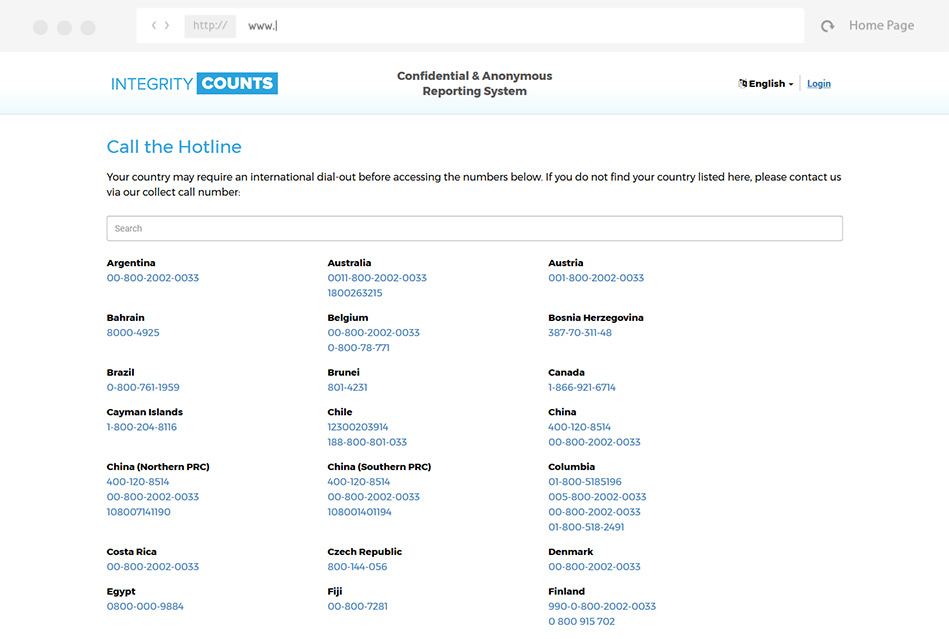 Web-Intake Reporting
Web-based portal for employees who prefer to file a report online instead of phoning into a helpline.
The portal is available in 26 languages so reporters can choose their language of preference
The form is designed to guide the reporter through a simple yet thorough questionnaire
Reporter can use the form from anywhere they have a secure internet connection
All that is needed is a modern browser with an internet connection and JavaScript enabled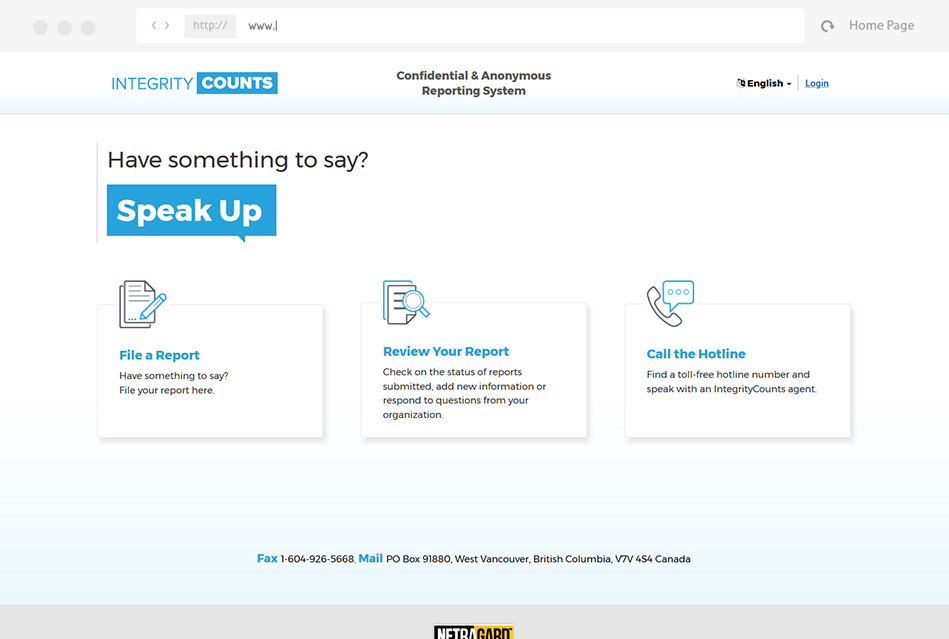 Versatile Case Management System
Investigate, manage, and address workplace incidents easily and efficiently.
Data is stored in Microsoft Azure Canadian data centers and is stored logically separated from other client data
Intuitive collaboration and dialogue between the reporter and the organization to promote a swifter investigation
Real-time template reports show full trend analysis and status, and can be exported for use in other applications
Sensitive report feature prevents company administrators from accessing reports they shouldn't have access to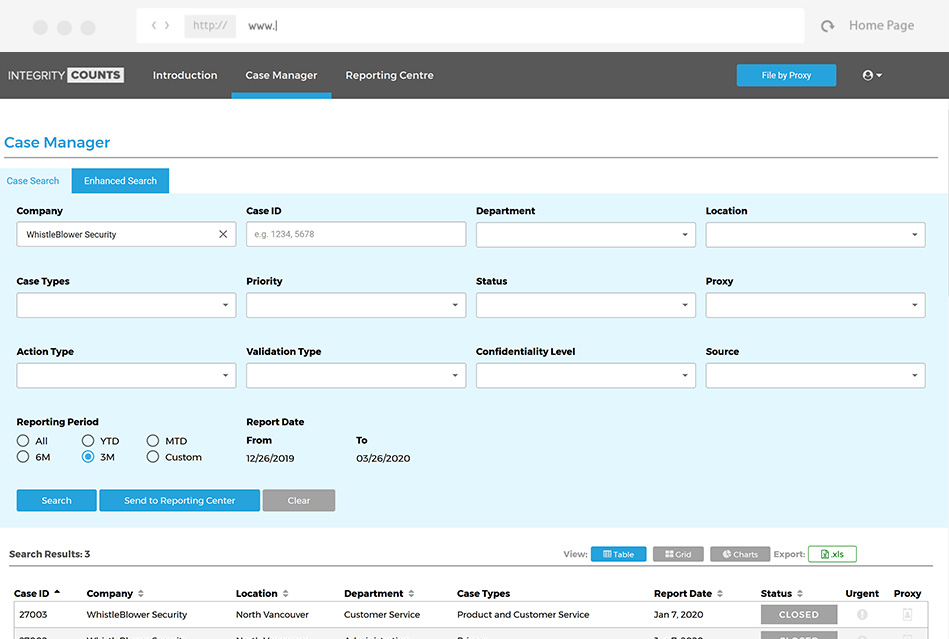 Robust Analytics and Reporting
Powerful analytics to help you identify potential patterns of misconduct and ethical issues.
Reporting and analytics puts the power of case data in your hands
Easily find the data your looking for with intuitive search capabilities
Gain important insight into your organization's culture and learn where problems may exist
Benchmark filtered data against previous periods
Historical Data Migration / Integration
Seamlessly migrate, collect and store your data.
Every integration is different, so we work with you to understand yours
We can integrate your IntegrityCounts data into a third-party case management tool
We can transfer your existing case data into our IntegrityCounts system
You won't lose your case history and important historical data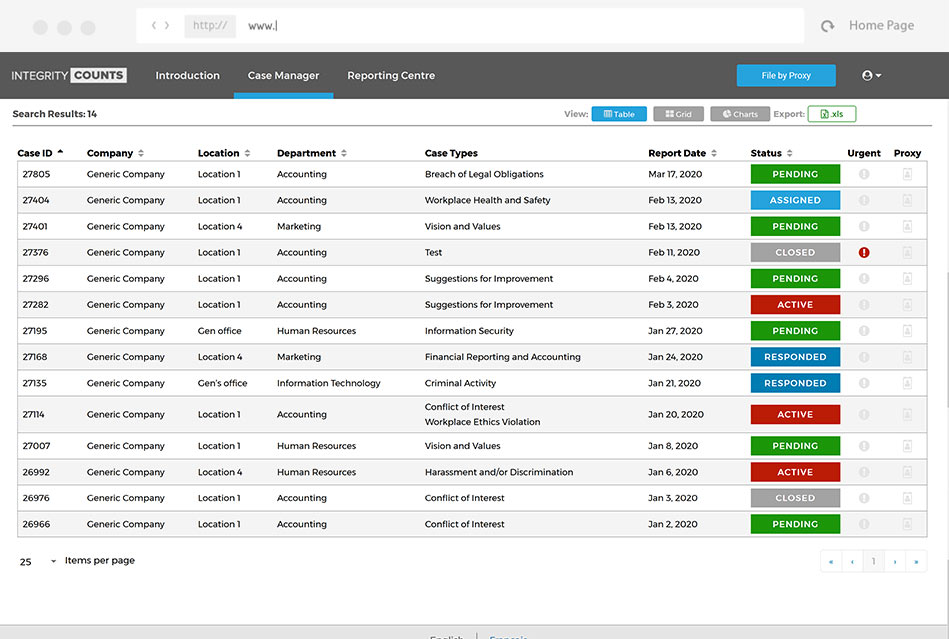 How IntegrityCounts Works
Contact

Reporters call into hotline or create an anonymous report.

Report

The Agent walks the reporter through a questionnaire, transcribing the details of the case.

Submit

The report is submitted tot he company's administrators for review.
Ready to Get Started?
Take the next step towards creating a culture of trust and transparency in your organization.