Wait…10 Years in Prison?
Buzzing through the social media sphere yesterday was the story about how a proposed new bill would see potential whistleblowers facing up to 10 years in prison for leaks.
So after lifting my jaw up off the floor, I thought I'd write about it in today's blog post.
Australia's attorney general, George Brandis, has proposed this new bill in what some are dubbing "Neo-McCarthyism" tactics. I admit I had to look that one up as it's not in my vocabulary:
"…the practice of making accusations of disloyalty, subversion, or treason without proper regard for evidence…also "the practice of making unfair allegations or using unfair investigative techniques, especially in order to restrict dissent or political criticism…"
So it goes like this – giving away "Snowden-like" information could cost you years in prison in Australia. George Brandis presented this new bill to the parliamentary joint committee on intelligence and security that would expand the powers of the Australian Security Intelligence Organization (ASIO)
Brandis sits on the side of the fence of those labelling former NSA contractor Edward Snowden a "traitor" after the Guardian Australia reported a secret document obtained from Snowden last year, that revealed Australia's spy agency was ready to share data on its citizens with its partners from the so-called Five-Eyes alliance – that being Australia, Britain, Canada, New Zealand and the US.
This bill proposes creating a new offence for "anyone" found guilty of disclosing "special intelligence operations" information, which would mean, to start, five years behind bars.
A leading Australian criminal law barrister sums it up:
"The five-year offence would seem to be able to apply even if the person had no idea about the special intelligence operation and they happened to release information which coincidentally was part of or related to the special intelligence operation".
So let's get this clear. A person could be put on trial for disclosing information on a "special intelligence operation" he never knew about…and would never get to know what it is because it's an intelligence operation – and that is secret.
One senator said that he can't see anything in this bill that would protect journalists. If disclosure "endangers the health or safety or any person or prejudice the effective conduct of a special intelligence operation, that person could be seeing a 10 year prison term.
Extreme Crackdown on Whistleblowing
The proposed new legislation has been called "troubling" by Australia's leading criminal barrister, who said that this "unprecedented clause" could apprehend the media it if reports on intelligence activities – whether it's WikiLeaks or the New York Times. To apprehend a journalist all you'd need to do would be to 'secretly' declare any case a "secret intelligence operation" and bam – in prison.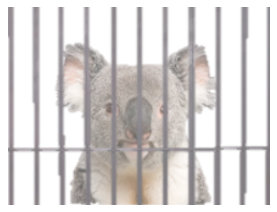 However, Brandis dismissed reports that journalists would be targeted, and innocent Australians would be open to surveillance. Instead these measures have been introduced to improve the security agency's ability to predict and prevent terrorist attacks. Brandis also added that the new bill's focus is instead on those who work for Australian security agencies, and to "plug a gap" in the existing legislation.
He said, "there are provisions for the protection of whistleblowers elsewhere in commonwealth legislation, which are unaffected by this proposal. Under the existing legislation, it's a criminal offence for an officer of a national security agency to disclose intelligence material to a third party, but it's not an offence for an officer to copy or wrongfully remove that material."
A report released recently by the United Nations states "governmental mass surveillance [is] emerging as a dangerous habit rather than an exceptional measure" and some officials are taking it too far.
Such "governmental mismanagement" includes threats to ban services of telecommunications companies unless given direct access to telecommunication traffic. As well, other governments have tapped fiber optic cables for surveillance purposes. Some have used communication surveillance to target political opposition or dissidents.
Having an outlet to blow the whistle on any perceived wrongdoing should be available to everyone. When things go wrong, total secrecy is not desirable. When something is seriously wrong, whistleblowers play a vital role in good governance.
A certified ethics reporting system is just the place where employees can report on any type of perceived bad behaviour.
Having a company like WhistleBlower Security on your side with tools to enable the reporting of any type of wrongdoing ensures your employees can feel secure that whatever they feel they need to report on, they can do so with complete confidentiality and anonymity.
Whistleblower Security is committed to promoting a culture of integrity, collaboration and transparency for all our employees and clients. With a 24/7/365 whistleblower hotline, employees can be assured that all of their ethical concerns will be heard and addressed.



Source:
http://rt.com/news/173264-australia-asio-whistleblowing-jail/
http://mashable.com/2014/07/16/spy-laws-australia/