Trust in WhistleBlower Security's Ethics Hotline for Employees
Waste • Fraud • Harassment • Employee Feedback
Since 2005, WhistleBlower Security has been the affordable choice for organizations that want to identify waste, fraud, harassment, and other misconduct through an anonymous employee hotline.
106
countries and counting
3695987
(and counting) employees covered
Learn More About WhistleBlower Security
WhistleBlower Security is your organization's ultimate ethics hotline solution. For over 18 years our anonymous employee feedback tools have helped companies worldwide identify and address misconduct, fostering a culture of integrity and trust. Our mission is to empower individuals to speak up without fear, providing them with secure channels to report waste, fraud, harassment, and other unethical behaviour.
Effective case management is crucial for organizations to take prompt action and address misconduct. That's why the reliable and secure IntegrityCounts case management platform streamlines reporting and investigation, allowing the case manager to review and track cases with ease.
Choose WhistleBlower Security as your trusted partner in promoting ethics and safeguarding your organization's reputation. Contact us today to learn more about our comprehensive solutions and how we can help your organization create a culture of integrity.
Frequently Asked Questions
We now have an FAQ list that we hope will help you answer some of the more common ones.
It's speaking up about any type of wrongdoing that, if left unknown, could have seriously damaging effects on an organization, entity, or people. Whistleblowing is letting management know about something bad that is happening that they would otherwise not know about.
It's a safe place where employees (or other stakeholders) can voice their concerns about their employer in a manner that maintains the employer's integrity, and the employees' safety.
A whistleblower hotline goes by many names:
Fraud, waste and abuse helpline
Intake helpline
Reporting helpline
Ethics helpline
Compliance line
Speak-up line
They encourage a speak-up culture: If there is wrongdoing happening inside the organization, there's at least one person who knows it's happening. Most employees prefer to report wrongdoing anonymously so allowing them to do so ensures the company becomes aware of wrongdoing sooner.
Know about misconduct sooner: Knowing about misconduct sooner enables organizations to put a stop to it earlier. The sooner you know about it, the less revenue loss and reputational damage.
Understand a deeper issue: Dig deeper to get to the root of an issue. This is the chance to take what is learned and apply it to existing policies, procedures and workplace practices making them even stronger.
Communication with the anonymous reporter: Hotline agents that are trained in empathetic communication and are able to customize the communication with each anonymous caller. This way the organization is able to obtain important information about a certain incident.
Avoid violations and legal battles: Many organizations that face regulatory violations didn't have a mechanism in place for employees to report misconduct. Regulators have been known to lessen penalties or drop them altogether if an organization has done its due diligence and taken appropriate steps to address and investigate issues.
Blog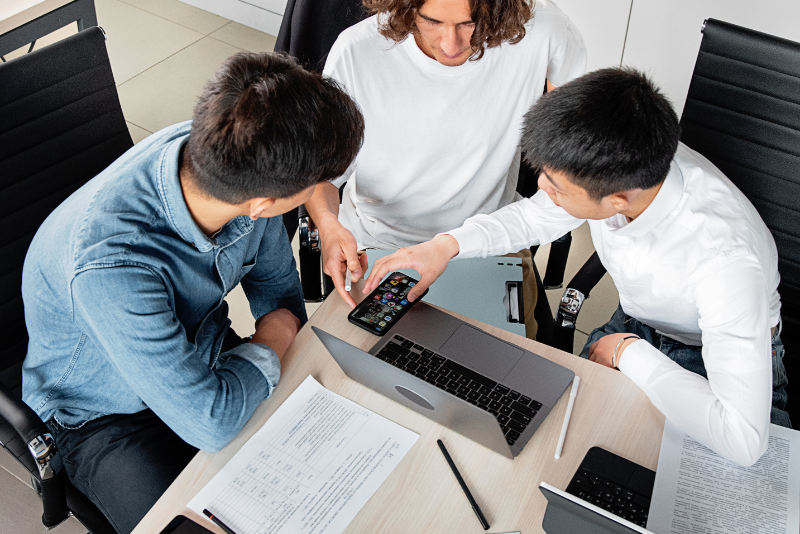 Debunking the myths surrounding whistleblowing in small businesses is crucial to fostering a culture of integrity, transparency, and ethical conduct.
Read more
We Are The Hotline That Can Work For You
Connect with one of our hotline experts today.
Global Hotlines and Case Management
We have the tools to help you create and manage a speak up culture.
Powerful Analytics
Gain valuable insights into the changes and events within your organization.
Intuitive and Affordable
Our all-inclusive service has everything you need at a price you can afford.