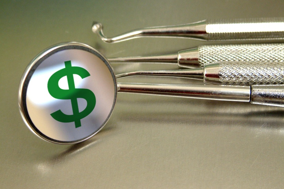 The RCMP are now involved with the uncovering of possible financial irregularities at the University of British Columbia (UBC), involving the management of a $3 million per year dentistry program.
The program, General Practice Residency (GPR), gives extra experience to dental graduates in clinics, mostly in BC, and most of the $3 million annual funding comes from the provincial government.
Up to 11 dental graduates, mainly from outside BC, are placed in various clinics to gain extra experience each year through the GPR program, including at the First United Church clinic in the Downtown Eastside, the BC Cancer Agency, and a UBC-affiliated hospital clinic in Vietnam.
The university is being closed mouthed about the exact dollar amount that may have been jeopardized.
A spokesperson said "UBC has indications that there could be impropriety, and that could be anything from misuse or unapproved use of funds right up until fraud, but that is something that will have to be determined by police." "Our understanding is that the RCMP is investigating."
Last summer, a whistleblower alerted senior UBC administrators about potential monetary misconduct in the GPR program, and UBC's internal auditors investigated. In the fall, the university confirmed possible irregularities and took steps to ensure patients would continue to recieve services. Once internal auditors did confirm that there could be a problem, action was taken to secure the funds and administrative changes were made to the program to ensure the funds weren't at risk.
This isn't the first financial wrongdoing that the university has been involved with.
In January 2012, a former UBC financial manager was sentenced to two years house arrest for stealing $460,000 from a university medical department.
And later that same year, it was discovered another former UBC medical school employee accepted almost twice the pay she was owed, receiving more than $600,000 to which she wasn't entitled.
The university spokesperson said "financial impropriety is absolutely unacceptable." "We take that very seriously and when we were notified (about this most recent set of allegations), we took action."
Good thing a whistleblower took a leap and came forward.
It's the tenth annual Corporate Compliance and Ethics Week. What better way to participate than equipping all stakeholders with a strong compliance program, including a whistleblower hotline, that they can use to anonymously report any perceived wrongdoing 24/7/365. It's your first defence against any risk that can get out of hand and a powerful tool for any organization to implement as a proactive measure to fight fraud and ensure compliance.
Waste, fraud and abuse of authority can all be combated by having an independent reporting mechanism that's available to your employees to report malfeasance. WhistleBlower Security should be one of the first places your employees can go.
Whether it's for regulatory compliance, financial transparency, corporate governance, employee, client, investor or patient relations, becoming WhistleBlower Secured™ will enhance your corporate integrity and empower your employees to contribute to an ethical workplace.