"Sometimes the due diligence is not done. That might be because many charities are founded on the principle of trust."
The world is on watch at the moment with the refugee crisis unfolding before our eyes. You can bet that fraud is rife in this and other conflict and disaster zones.
Aid charities are under pressure to be open about corruption but according to data in a Thomson Reuters Foundation investigation, one third of the world's 25 biggest aid charities declined to make their fraud data public.

Communities rely on the hard work produced by charities and not-for-profit organizations. Unfortunately, these entities are susceptible to, and easily harmed by fraud.
The rising mistrust of international charities and a public push for greater transparency on spending in corruption-prone crisis zones are compelling some NGOs to hire a new recruit – the whistleblowing hotline. This growing trend is on the heels of the NGO sector doubling in size over the past number of years. And according to the Thompson Reuters survey, 50 of the world's biggest humanitarian NGOs spent $18 billion in 2013-14.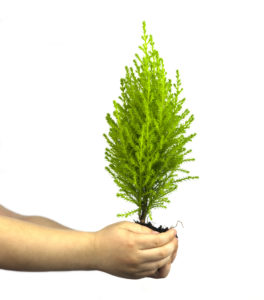 Of course, with rapid growth comes concerns over lack of accountability. The annual Edelman Trust Barometer found that NGOs were the most trusted of four institutions, however that trust has slipped in the past year because of a perception that these entities are becoming too money focused. As such they face unique frauds like ghost employees, fictitious invoices, kickbacks an double-dipping in order to get funds from more than one donor for a project. An external auditor may not necessarily be looking for evidence of fictitious receipts or inappropriate spending, and many NGOs are founded on the principle of trust and may be reluctant to ask tough questions of their employees and volunteers directly. Employees and volunteers may also be too scared to come forward with questions or concerns they may have for fear of stirring the pot.
The Thomson Reuters survey revealed a third of humanitarian NGOs with budgets greater than $150 million were not prepared to reveal their annual fraud figures, and most certainly there are fraud figures to be shown. It's speculated that the rationale behind this is that the entity is under detecting fraud incidents and management is not that effective at figuring out how to find fraud and how to handle it.
Oxfam GB's head of counter-fraud says NGOs are reluctant to share fraud data, partly for fear of jeopardizing donations. He said "fraud is a problem for all organizations. It is an environmental risk for us and it should be less reassuring when an NGO is not reporting fraud than when it is."
That's a true statement. The possibility of losing funding and sponsorship from frauds that are allowed to linger could mean the end of an entity, or at the very least a vast decrease in its ability to function and continue its effort. The problem with not wanting to detect any fraud or misconduct, in any organization, means that the bad activity continues to grow and it's perceived that the organization just doesn't care about 1) knowing what's going on under its roof, and 2) wanting to fix it and make a positive change.
The important thing for all organizations to understand is that fraud, bribery, and corruption permeates every office, every corner of the world, and every walk of life, including humanitarian organizations.
Many organizations are in the process of, or are thinking about, implementing a whistleblower hotline, or fraud hotline. Charities and not-for-profits have much to lose in the event of fraudulent behaviour or ethical breach. Reputational damage, financial losses and employee distress can lead to long term organizational dysfunction and fundraising paralysis.
A recent PWC survey indicates that insufficient internal controls is one of the top three reasons for committing fraud. When an employee or volunteer realizes there are loopholes to exploit, in some cases it's an opportunity too tempting to resist. With the implementation of a confidential employee ethics hotline, early detection increases by as much as forty percent.
Charities and non profits should be concerning themselves with detecting fraud and abuse. Find out how your organization can dramatically reduce instances of fraud and abuse. Download an eBook today.