Do You Have a Whistleblower Culture?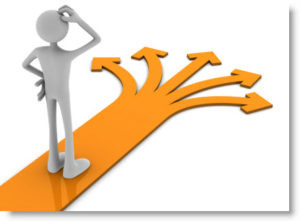 Every organization should strive for honesty amongst its employees and stakeholders. This element allows for complete dedication to the organization's mission, and success. Encouraging a whistleblowing culture within the organization promotes a transparent structure and effective, clear communication. More importantly, whistleblowing can protect the organization's clients. Here's an example. What if an employee in a hospital was behaving in an unethical manner? What if that employee was consuming alcohol on the job? This behaviour could alter that employee's judgement about patient's care. This is serious and hospital needs to know about it. So, do you have a whistleblower culture?
Here are a few summarized steps for creating your whistleblower culture:
Get That Policy Created:
– A policy for reporting illegal or unethical practices should include formal mechanisms to record violations through a third party reporting system.
– Instructions should be made clear about how employees can voice their concerns, either through the chain of command, or via a specific hotline or web-based service provided by the organization.
– It should be made clear that no retaliation of any type will be tolerated.
– Also, a clear connection should exist between an organization's code of ethics and its performance measures. For example, in the performance review process, employees can be held accountable not only for meeting their goals and objectives but also for doing so in accordance with the stated values or business standards of the company.
Get Endorsement From Top Management:
Top management should demonstrate a strong commitment to whistleblowing. This message must be communicated by managers who are well-trained in educating the workforce in policy regarding employee complaints. And you know what they say: talk the talk and walk the walk.
Publicize the Organization's Commitment:
To create a culture of accountability and transparency, it is important that employees hear about the policy regularly. Top management should make every effort to talk about the commitment to ethical behaviour in memos, newsletters, and speeches to company personnel. Strategically placed posters and wallet cards are also excellent ways to keep awareness levels high. Publicly acknowledging and rewarding employees who report ethical issues is one way to send the message that management is serious about addressing issues before they become big problem.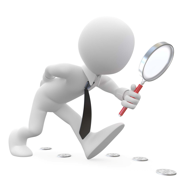 Investigate and Follow-Up:
Certain assigned managers should be required to investigate all allegations promptly and thoroughly, and report the origins and the results of the investigation to an oversight committee. A policy that requires that any complaint received must be investigated within a certain amount of time – this is an excellent way to insure consistency within the system. Inaction is often the most effective way to create cynicism about the seriousness of an organization's ethics policy.
Assess the Internal Whistleblowing System:
Consistently gauge employee opinion about the organization's commitment to ethics and core corporate values. One way is to conduct an annual employee survey related to ethics. Ask questions like: Do you believe unethical issues are tolerated here? Do you know how to report an ethical issue? Another way is to have employees use the ethics reporting system once or twice a year to remain familiar with its operation. A quick online survey easily documents that employees have logged-on and are familiar with the platform.
Protect Yourself and Your Company!
Whistleblowing is necessary within an organization. Without it, fraud, misconduct, and failure become prominent throughout. By promoting clear communication and keeping the organization's goals in focus, the chances of negative front page press coverage can be minimized.
Given the prevalence of corporate misconduct recently, whistleblowing incidents have been on the rise. With the provisions of Sarbanes-Oxley now including contractors to public companies, it's more important than ever for organizations to institute comprehensive policies allowing employees to bring unethical and illegal practices to the forefront. Companies need to train managers and executives on how to encourage openness. Putting processes in place does not need to be difficult, but it is certainly necessary given the increased public scrutiny of corporate behaviour.
Are You Ready? We Can Help!
Kick start your policy and establish a whistleblower culture today. Having a certified ethics reporting system, and a company like WhistleBlower Security on your side where employees can report on any type of behaviour goes a long way to ensuring all of your employees are experiencing the same type of job satisfaction. Our tools enable the reporting of any type of wrongdoing and your employees can feel secure that whatever they feel they need to report on, they can do so with complete confidentiality and anonymity.
Whistleblower Security is committed to promoting a culture of integrity, collaboration and transparency for all our employees and clients. With a 24/7/365 whistleblower live hotline, employees can be assured that all of their ethical concerns will be heard and addressed.