Ethical Best Practices Lead New Indian Anti-Corruption Legislation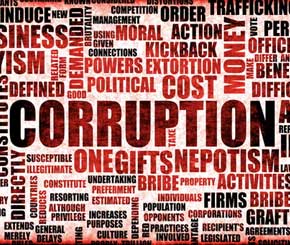 Last week, India's upper house of Parliament passed the watershed Companies Bill, 2012, which replaces 57-year-old legislation governing the country's corporate bodies.  The bill aims to improve corporate governance and combat the fraud and ethics violations that have plagued India in the past.
The impetus for the Companies Bill, 2012 was a 2009 scandal involving Satyam Computer Systems, whose chairman, B. Ramalinga Raju, admitted to years of overstating company finances to shareholders prior to his resignation.  It will impact all companies doing business in India, and the government hopes it will encourage increased foreign investment as the country attempts to mend its reputation for fraud and questionable corporate practices.  This is crucial as India attempts to rebuild its faltering economy.
The bill is focused on increasing corporate accountability and transparency, and there are several sections which highlight the importance of this initiative in restructuring India's business sector:
More serious consequences for wrongdoing
Companies Bill, 2012 includes sanctions requiring jail time and hefty fines for those found guilty of embezzlement, historically one of the most prevalent ethical violations in the Indian business world.  As well, the creation of the National Company Law Tribunal ensures that cases related to corporate violations are not sent to the backlogged high courts, and therefore dealt with in a more efficient and timely manner.
Legislated requirements for corporate structure
Not only does the bill increase audits and financial monitoring (through the creation of the National Financial Reporting Authority), but also puts laws in place governing the structures of corporate boards.  It will require that one third of a company's board be independents with no financial interest, and will hold directors more accountable for corporate decisions.  As well, boards will be able to have a maximum of 15 directors, and at least one of which must be a woman.
Increased protections for whistleblowers
In order to encourage employees to report ethical violations within their companies, the bill requires that companies implement an anonymous reporting system.  The company website must provide a clear description of the system in place, and directors will be held accountable for ensuring that the system is working and that no one who has reported a violation using it has faced reprisal of any kind.
These measures, along with laws requiring larger corporations to donate 2% of profits to social responsibility programs, aim to overhaul global perceptions of the Indian corporate community.  Predictably, such a radical change to firmly entrenched ideas about business have been met with some criticism.  Some have suggested that the government should not dictate corporate governance structures so rigidly, and that increased intervention into the financials and day-to-day operations of Indian companies is not necessarily the quick fix bureaucrats believe it to be.
Despite these criticisms, the passing of the Companies Bill, 2012 is long-overdue and necessary in rebuilding India's reputation as a viable country in which to do business.  If implemented correctly, the measures proposed will drastically increase corporate accountability and transparency, and should combat the epidemic levels of fraud and embezzlement that have plagued the Indian business world in the past.  This should in turn promote further global investment in the country, and hopefully provide a foundation to help reinvigorate a fragile economy.
View a full copy of the bill here: http://online.wsj.com/public/resources/documents/Companies.pdf