We're Talking Real Money Here Folks…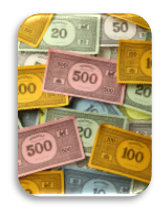 I recently read a small discussion in LinkedIn where the author comments about the fact that since 2009, banks have been fined $128 billion…uhm, that's real dollars. Not funny money.
This discussion was initiated in the wake of last week's Bank of America fine of nearly $17 billion – also not funny money. Link to the discussion at the bottom of this post.
The author asks a few interesting questions:
#1 Where does the fine money go? Who gets it? How is it used? And who's accountable?
Hmm, where does it go? My pockets are empty, how about yours? According to the article on this very story, the money is going to the federal government. The US debt is at just over $17 trillion. Perhaps start knocking that off bank fine by bank fine? Some money might be going towards consumer relief like reducing mortgage balances for struggling homeowners.
#2 Why do these banks fight their wrongdoing in court.
Not sure how to answer that one. They know they are in the wrong, why fight? How about do it right the first time?
#3 How much money was spent on compliance training programs in these banks for the ROI failure. What do the the compliance professionals think?
Good question. Do banks have compliance professionals? What exactly were they doing? That's a whole lotta money to lose while you're on the clock.
#4 What do fines like this say to the employees of these banks about their training and career path?
I like this question. Is the message that these banks are giving their employees one of "it's okay, you can be unethical, we'll cover it up – we'll just keep paying fines"? As the question asks, what training, exactly, do the employees get? What does the future look like for an employee who is perhaps used to an unethical environment? Not all environments are unethical – how will they conduct business in the future?
Jumping to question #7 in the article: Why aren't shareholders up in arms about these activities?
Good question. A shareholder is an owner of shares in an organization. So if an organization is pumping out mind boggling amounts of dollars in fines, isn't that shareholder money? I'd be kind of upset….?
Meanwhile on Canadian Soil…
Apparently Canada's fraud-fighting system for combating involvement fraud is too fractured to work properly. Despite differing organizations overlapping their duties to protect Canadian investors (regulators, police agencies, etc., sharing responsibilities to prevent, deter, and detect fraud) there's no formal framework to ensure a working system.
Regulators do put in much effort, but there still seems to be a lack of data and analysis of investment fraud and many crimes go unreported. Because of this, trends are not spotted or publicized and investors go down that path of getting pulled into more frauds. Regulators may not be aware of how much fraud is perpetrated in Canada.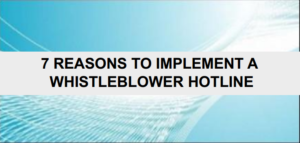 One recommendation stemming from the experiences of other countries, like the UK, is that provincial securities regulators craft whistleblower programs to attempt to put a stop to white collar crime. A FAIR Canada report recommends that regulators work harder to ensure that victims of investment fraud get their lost money back. This includes seeking co-operation from other agencies to track the funds.
Securities regulations fall within provincial jurisdiction – a Supreme Court of Canada decision in 2011 rejected a proposal to place Canada's 13 provincial and territorial market watchdogs with a federal securities regulator. A joint approach to investment fraud enforcement across Canada could result in better information sharing, case coordination, and also let the market know that fraud is an enforcement priority in Canada.
In the meantime, just put your money under your ma tress for safe keeping. Consumers in Canada and the US should be careful where they trust their money. A recent story out of Ontario has the RCMP seeking two men in an alleged scam that bilked 160 investors out of $1.5 million. It's a lot of money and it's your real money!
Implementing a Third-Party Ethics Reporting System Goes a Long Way to Fraud Prevention
Many Canadians, between 40 and 65, are living in what has been termed the "sandwich generation". That being seemingly stuck in the middle of raising children – saving for their education and future, and supporting elderly parents. Canadian's can't afford to lose their money. It's time to start blowing the whistle on banking, securities, and investment fraud. In an industry that's seen as lacking moral and ethical values, vigilance is critical. Being proactive is key!
By using a powerful tool that enables the reporting of any type of wrongdoing in a confidential and anonymous fashion ensures that your employees can feel secure that whatever they feel they need to report on – and they can do so safely.
Whistleblower Security is committed to promoting a culture of integrity, collaboration and transparency for all our employees and clients. With a 24/7/365 whistleblower hotline and whistleblower program, employees can be assured that all of their ethical concerns will be heard and addressed.



Sources:
LinkedIn discussion: http://linkd.in/1mDQFqq
http://business.financialpost.com/2014/08/11/canada-needs-whistleblower-system-to-crack-down-on-investment-fraud-white-collar-crime-new-report-says/?utm_source=feedburner&utm_medium=feed&utm_campaign=Feed%3A+FP_TopStories+(Financial+Post+-+Top+Stories