How to Manage Disgruntled Employees
At What Moment Should a Company Worry That an Employee Can Turn Around and Start Killing?
Perhaps that employee was always capable of crossing that fatal line; you just didn't know it. How could you. How could anybody?
By now we've all seen the heart wrenching news headlines of a disgruntled employee pulling a gun out on his ex-coworkers and a complete stranger on live TV. This morning, two television journalists were shot and killed in Virginia. WDBJ reporter Alison Parker, 24, and the cameraman, Adam Ward, 27, died in the incident, while the interviewee, Vicki Gardner, executive director of the Smith Mountain Lake Regional Chamber of Commerce, remains in hospital.
It's an extremely tragic incident that I hope, companies can take pieces from and either learn from them, or use to implement positive change. How do you handle a disgruntled employee and how could you possibly know that a person is capable of ending a life?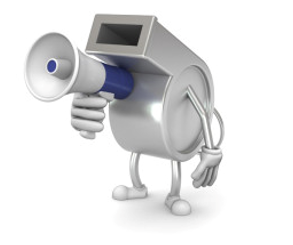 Disgruntled employees are something that many companies have to deal with, more than they would like to admit. The only time a disgruntled employee makes the headlines is in extreme situations, like the one that happened this morning.
Ex-Employee Kills 4, Self in Rampage
Police ID Ex-Fox Employee Who Killed Himself Outside Fox News HQ
Home Depot Employee in Manhattan Kills Co-worker, Himself
The least damage that a disgruntled employee can do is provide poor customer service, and/or create a negative environment, creating stress in the company. However a company does have the power to tackle situations as best as they can before they escalate to even a minor situation.
Some disgruntled employees may purposely set out to cause whatever harm they can to the company, from spreading rumors to stealing money and equipment. But like any situation, as soon as it's addressed, the faster a potential result and resolution.
Remain Professional
Regardless of how the disgruntled employee behaves, it is important for a company to always remain professional when handling the situation. It may not be personal, but it needs to be handled in a professional manner, on behalf of the company.
Don't Let It Fester
When you first see that there is a problem, that's the time to address it. Knowing that it is happening and avoiding it lets the situation fester. Nip it in the bud right away, before it can grow into a bigger problem. After it's been dealt with, take a moment to address that it has been taken care of and that it is time for everyone to refocus and get back to work.
Keep It Private
Rather than confront a disgruntled employee in front of others, always take it to a more private setting, such as meeting in a conference room or private office. Addressing the situation in view of others will just cause the employee to become embarrassed, thus fueling their disgruntled fire. Part of being professional is handling the situation as a matter that needs to be addressed privately with that employee.
Document Everything
To avoid a law suit, document everything that is taking place. Whatever the disgruntled employee has done that needed to be corrected should be documented, as should how you addressed it. Documenting everything, from warnings and discussions to termination of employment, if you have to go that far, will help to protect you and your company.
Don't Empower Them
If your disgruntled employee has the company stalled while everyone tries to deal with their drama, then they are being empowered. Do not give them that kind of power within your company. If there is a problem, have the most appropriate person address it, and keep everyone else on task. This way, the problematic individual also sees that the company is carrying on, independent of their disgruntled attitude.
And of course, implement a third-party hotline and case management system.
One of the most important things you can do for your employees, disgruntled or not, is supply them with a means to bring forward issues or concerns they have – anonymously and confidentially. This way, the situation can be handled professionally, it won't fester, it remains private, it's documented in its entirety, and employees feel they are being listened to.
It's hard to know if or when any employee could potentially go that extra distance and actually cause harm or death to his or herself and others. It's a terribly tragic circumstance that we all want to avoid. Fortunately, most people know what line to stop at and not cross. Unfortunately, it most likely will happen again.
Our thoughts go out to the victim's family, friends, and co-workers.
Get your employees a tool they can use to shed light on misconduct. Download an eBook now!
Source:
https://www.americanexpress.com/us/small-business/openforum/articles/the-5-steps-to-managing-a-disgruntled-employee/
http://www.msn.com/en-ca/news/world/virginia-tv-journalists-killed-in-on-air-shooting-suspect-kills-self/ar-BBm7zOW?ocid=mailsignoutmd