Because They Have First Sight Into the Safety and Treatment of Patients
There's been much in the media spotlight lately around UK healthcare whistleblowers. The scandal-hit Stafford Hospital has had it's fair share of spotlight over questionable treatment of patients, and many patient deaths, that could have been prevented if only those in charge actually took seriously, the concerns raised from employees.
There seems to be a real and continuing problem of the treatment over those who raise concerns.
But here's shocker of a case I found while reading up on the issues facing UK healthcare workers.
It's one of the most long running cases of patient abuse in the UK, and one that could have been stopped if someone had come forward to alert the right people, and those people had taken action.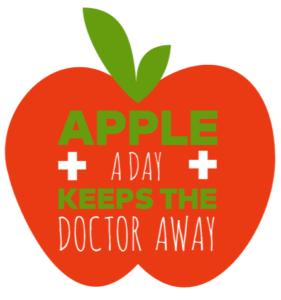 Harold Shipman, a general practitioner, murdered at least 215 of his patients over 24 years before his actions were finally discovered in 1998. As in most cases that are in the UK spotlight right now, and for that matter, seems to be the norm in many organizations with similar situations, several people had their suspicions of Harold Shipman years before he was caught… but they were too afraid to come forward with their concerns over not being believed if they did.
In the mid 1990s, one warden at a shelter, where several of these patients lived, noticed deaths coinciding with Shipman's visits. She was advised to not do anything as those closer to her said others would think her mad for even contemplating such a thought. Then a taxi driver, who's regular fares were also Shipman's patients, noticed the unexpected deaths of his customers, so he started to keep a log of them. But he didn't raise his concerns due the fear that the doctor could sue him over these allegations.
Finally two funeral directors decided to share their concerns with GPs at a practice next to Shipman's when they noticed they were signing a larger than normal amount of cremation certificates. The GPs contacted the coroner, who in turn went to the police. Shipman was not really investigated… he was a well respected doctor after all. However, after the death of yet another patient, whose daughter suspected wrongdoing, Shipman was finally investigated and caught.
People Will Not Speak up If They Fear Retaliation or They Think Doing so to Be Futile
Now the spotlight is falling on the deaths of hundreds of patients at Mid Staffordshire NHS Foundation Trust, and mistreatment and deaths in other care facilities. There seems to be a small handful of whistleblowers coming forward with concerns about patient care. But in turn, these brave whistleblowers don't seem to be receiving the support they deserve. Staff that do blow the whistle are frequently "marginalised, counter-smeared and suspended, and many subsequently agree to a modest pay off with a gagging clause to protect themselves from personal and professional ruin".
At the same time, there seems to be a focus on protecting UK whistleblowers. Whistleblowing is not just about healthcare workers speaking up. It's also about management and regulators willing to act.
Whistleblowing is an important source of intelligence to help organizations identify wrongdoing and risks to the public. The fact that many concerns go unreported shows that it's essential for employees to have trust in a system for handling whistleblower complaints. It's equally important that they have the confidence that they will be taken seriously, protected and supported by their organizations if they blow the whistle. Whistleblowers need to know that they will be kept informed on the progress of their cases and that they will be updated on changes and improvements which have come about because of the concerns they have raised.
A program where employees can come forward anonymously to report any wrongdoing or perceived fraud can give organizations early disclosure on issues and concerns that can be investigated and remedied before the media comes knocking at the door, thereby protecting the organization's reputation.
Investigate all complaints to determine whether they warrant further investigation or not. Guard against retaliation and ensure employees feel confident that they will be supported for raising concerns about workplace misconduct and not end up in trouble for doing the right thing.


Sources: http://www.pharmaceutical-journal.com/news-and-analysis/feature/creating-a-culture-of-whistleblowing-for-pharmacists/20066762.article, http://www.parliament.uk/business/committees/committees-a-z/commons-select/public-accounts-committee/news/report-whistleblowing-policy/