Any Small Business Can Suffer Theft in the Workplace. Including a Local Cupcake Business.
We try to write posts that cover all areas of businesses, large or small, any industry, any type of wrongdoing. But when a story comes up that affects one of your own local favourites, well that gives new meaning to 'the icing on the cake'!
Two small business owners, Lori Joyce and Heather White, learned the hard way just how important it is to keep your eye on every aspect of a small business.
Fraud costs small business a median loss of $155,000, according to the ACFE. This is just too much for any small business to handle, and this is a huge threat to the success of that small business. Employee theft and fraud of this magnitude isn't easily absorbed into small business financials, and could leave you closed for business.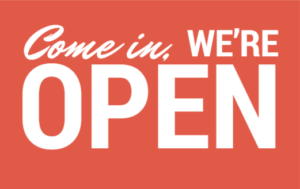 Long before franchising and a reality TV series, Heather White and Lori Joyce were entrepreneurs with a single cupcake shop on Vancouver's Denman Street. They opened their first "Cupcakes" in 2002 with a small staff.
Now any business in Vancouver is well aware of Cupcakes as the go to 'goodies' place for team meetings and events. I've had many of these scrumptious goodies over the years.
Small Business Theft
Their unfortunate theft story goes like this. One employee, a single mother whose teenage daughter also worked at Cupcakes, worked her way up from the bakery to an administration position. Her role entailed doing banking and general bookkeeping. In smaller businesses like this, employee camaraderie tends to run deep – this employee was considered "one of the family" and every Christmas she was given a gift basket put together by group contribution.
Any small business start-up knows that the cash flow is very important. Every day relies on making bank deposits to keep the business growing. However, discrepancies began showing up at Cupcakes and other employees has suspicion following them around. One employee was let go. But the 'skimming' got bigger over the months. When the single mother didn't get caught, the thefts got bigger. Over six months, she stole $7500.
Eventually the woman confessed. "She said she took overages and intended to pay it back," Lori Joyce says. "But no one noticed and so she thought, 'I got away with it.'"
Small businesses, typically 100 or less employees, don't have the same cash flow to cover fraud losses and theft. If a small business found itself face to face with having to deal with this type of wrongdoing, it could spell disaster for that small business.
SMEs suffer different types of fraud, compared to larger organizations, according to the ACFE's Report to the Nations. Big business have the financial markets to "play" with and investors to defraud. Small business fraud may be more geared towards cooking the books, defrauding vendors, falsifying invoices, etc. And compared to big businesses with many people 'playing the fraud game', all it takes is one bad apple in a small business to wreak havoc and cost the business more money than it has to play with.
Also, smaller businesses are typically under protected by anti-fraud controls compared to their big siblings. This makes them considerably vulnerable to this threat. Resources for anti-fraud controls are limited in many smaller organizations, however, there are measures that a small business can take to fight fraud.
Lucky for Cupcakes (and business around Vancouver), now with 11 locations and revenues of around $5.5 million, they had an eye-opener and were able to pull through. They've changed the way they do business, and this should be a lesson for all smaller businesses for theft and fraud prevention and detection:
One employee should not have all the control
Systems need to be put in place for handling cash
Deposits should go to a signing authority in the company as another set of eyes
We've put together a fraud prevention checklist – get your copy here!