Too late to set the gear to reverse and back your way out of this tight spot?
A few months ago, Canada was gripped by the Jian Ghomeshi scandal. He was let go from CBC radio after allegations of sexual abuse surfaced and the supposed attempt at cover up of these allegations – or rather craftily scripted responses to the allegations that were feared coming – between Ghomeshi and his CBC bosses.
Well now an extremely popular television show out of the UK, is under the spotlight due to one of it's star's instigating a row between himself and a producer.
Top Gear Harassment
Jeremy Clarkson, one of Top Gear's rowdy, obnoxious, tongue in cheek, and often insulting, co-hosts has been dropped by the BBC after he 'crossed the line' and flew into an unprovoked physical and verbal attack aimed at a producer… because the producer didn't produce a hot meal after a day of filming.
Clarkson's behaviour on set, often abusive, rash and extreme, is what helped bring the show, Top Gear, into the global star it is today. Fans loved him, the BBC put up with him, because he helped place the show on the global map, and his co-stars played along because they too were along for the ride to enjoy the show's success and their fame.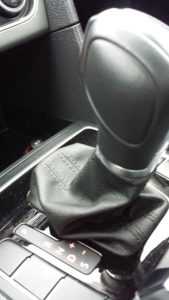 But the question any business needs to be asking is, when does personal misconduct (outside of work) cross the line to become something more than just 'on-air' business?
In essence, Mr. Clarkson played a character on TV, albeit one easily portrayed because it came naturally due to the same off-air personality, but a character nonetheless.
Most employees play it safe and don't risk getting fired over actions that occur on their own time. But of course it can happen. Most experts say the decision to fire an employee over their private life depends on the extent that those activities negatively affect the workplace or the employer's public image.
Most people, including upper management, lawyers and experts, believe that any person who is in a position that impacts an employer's brand, and who behaves in a way that is inconsistent with that brand, and Code of Conduct, can be dismissed. At this point, they have crossed the line.
BBC Director General, Tony Hall, said he had "not taken this decision lightly" and recognized it would "divide opinion".
However, he added "a line has been crossed" and he "cannot condone what has happened on this occasion".
In a situation like this, where you have product (the extremely successful show) made successful because of the eccentric personality of an employee, one can imagine just how hard it would be for upper management to sever ties. The question many ask is "would this be the end of an extremely successful [insert product name here]?"
[pullquote position="right"]There cannot be one rule for one and one rule for another dictated by either rank, or public relations and commercial considerations. – Lord Hall, BBC Director General[/pullquote]
But I think the actions of the BBC head need to be commended and organizations need to take note in this particular situation that would fall under the category of harassment and bullying.
Most organizations have a Code of Conduct, including the BBC. Its Code more than likely covers harassment in the workplace, and states that all employees should avoid conduct that is detrimental to the organization. If you violate the Code, then there are consequences and punishments. Those disciplinary actions should be stated clearly, including levels of punishment that escalate depending on the severity of the infraction.
It's critical that the Code is treated consistently in every instance of wrongdoing. The Code needs to apply to every employee from the ground up, and no matter how small the violation, appropriate discipline needs to take place – including towards an employee who has pretty much single-handedly brought a local show into the world spotlight and no doubt tripled management's salaries!
Alas, the – humour? – of Jeremy Clarkson is no more on the show and producers may be looking for a replacement. My vote goes to Rowan Atkinson… especially if he portrays Mr. Bean during taping of the show! Now that I would watch.