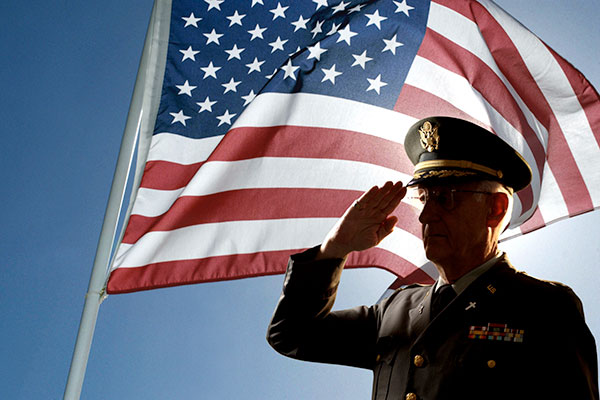 Six months ago, Veterans Affairs health care facilities came under fire for allegedly covering up certain records that may have ended up costing numerous lives. Now, a congressional committee is looking into the case, and they say it's "just the tip of the iceberg."
The national program, which serves nearly 9 million veterans, has been accused of "fraudulent record-keeping," covering up major cases of delayed care at American veterans hospitals – in some of these cases, the veterans passed away before they were able to receive treatment.
CNN broke this news story last November, when they reported that the U.S. Department of Veterans Affairs were basically not doing anything about it, despite being aware of the situation.
In that article, CNN focused on the William Jennings Bryan Dorn Veterans Medical Center in Columbia, South Carolina, where the delays were especially worrisome. They obtained government documents that painted a clear – and horrible – picture:
In May 2011, a patient was brought into the emergency room needing urgent care after suffering multiple delays, and the documents state "that was the facility's first realization that patients were 'falling through the cracks.' " 
Another veteran had to wait nine months for a colonoscopy — "a significant delay," according to VA records, that "would have impacted the stage at which he was diagnosed." The record indicates that by the time this veteran had surgery, his cancer was at stage 3.
Still another patient recommended for possible disease of the esophagus had to wait four months for an appointment and 11 months for an endoscopy, at which time he learned that he had later-stage esophageal cancer. The internal VA report says that without the delay, "his cancer would have been diagnosed much earlier." And though the report doesn't not say whether the veteran died, it does say that an earlier screening would have provided earlier detection "with better survival."
In July 2011, a hospital physician sent a warning to administrators that the backlog for Dorn patients' gastrointestinal appointments had reached 2,500, and patients were waiting eight months — until February 2012 — for appointments.
By December 2011, the documents show, the backlog at Dorn had grown to 3,800 patients, according to another warning e-mail from a physician.
Now, just last month, it was discovered that there was an alleged "secret list" that was apparently put together by managers of Veteran Affairs which listed 1,400 to 1,600 ailing veterans that suffered long delays in their medical treatment. According to an internal VA memo, all of these cases had been covered up by the department through "inappropriate scheduling practices" that go all the way back to 2010.
Now, the VA has admitted to indirectly causing 23 deaths across the country as a result of the long delays, and the new allegations will open up another investigation that, so far, involves another 40 deaths.
Rep. Jeff Miller, the head of the House Veterans Affairs panel, is looking into the situation, and says that new information that is now coming to light makes "what has already come look like kindergarten stuff."
Had someone blown the whistle on this horrendous plot earlier, these cover-ups may have come to light soon enough to save lives.
Such cases show just how important a whistleblower can be to shine the light on unethical dealings within an organization. Whistleblower Security is committed to promoting a culture of integrity, collaboration and transparency for our employees and clients. With a 24/7 whistleblower hotline, employees can be assured that all of their ethical concerns will be heard and addressed.