What Happens in Vegas… Well You Know the Rest
So, does what happens behind closed doors stay behind closed doors? That depends. The news headlines have been splattered with the events around Jian Ghomeshi and the allegations of violent abuse against women.
Jian Ghomeshi is a Canadian broadcaster widely known as the host and co-creator of the national daily talk program "Q" on CBC Radio One.
Now he's known for something else – the serious allegations of abuse being brought against him, and his filing of a $55M lawsuit alleging CBC unjustly fired him because of his… let's just say penchant for atypical sexual activity.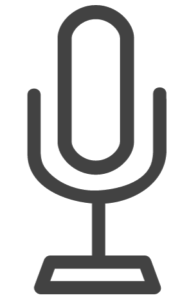 It goes like this:
The lawsuit claims that for weeks, Mr. Ghomeshi and his CBC bosses were working together, discussing his sexual fetishes and cooperatively crafting a response to the allegations he feared were coming. (I'm no lawyer but if you fear allegations are coming, does that not infer you participated in an activity you questioned was legal to begin with?)
Then, on October 26, CBC announced it was letting Ghomeshi go after it received "information" about him. None of the allegations have yet been brought to court although Toronto police have now launched a criminal investigation. Ghomeshi claims that he was fired because of the risk "of my private sex life being made public as a result of a campaign of false allegations pursued by a jilted ex-girlfriend and a freelance writer." He was fired because social media got a hold of allegations of questionable and possibly violent activities Ghomeshi directed towards women, and because he's the face of a very popular national CBC radio station.
So here's the million dollar question – can an employer fire an employee over activities that happen in the employee's private life? And did CBC prematurely sack Ghomeshi?
Most employees play it safe and don't risk getting fired over actions that occur on their own time. But of course it can happen. Most experts say the decision to fire an employee over their private life depends on the extent that those activities negatively affect the workplace or the employer's public image.
Lawyers say that any person who is in a position that impacts an employer's brand, and who behaves in a way that is inconsistent with that brand, and Code of Conduct, can be dismissed without severance. That includes a unionized environment, that of CBC where Ghomeshi worked. This is especially true if that employee is a high-profile personality and the nature of their private life could damage the employer's brand if those activities become public knowledge.
Most organizations have a Code of Conduct, including CBC. Its Code more than likely states that all employees should avoid conduct that is detrimental to the organization. If you violate the Code, then there are consequences and punishments. Those disciplinary actions should be stated clearly, including levels of punishment that escalate depending on the severity of the infraction.
It's critical that the Code is treated consistently in every instance of wrongdoing. The Code needs to apply to every employee from the ground up, and no matter how small the violation, appropriate discipline needs to take place. For example, if your Code stipulates that theft of company property is prohibited, and an employee takes home one pack of post-it-notes from the supply inventory, that's theft, and should be treated as such. This can also include activities that most people and organizations might consider taboo that when brought to light, would seriously tarnish the reputation of the organization.
For the most part, what goes on in your private life, stays in your private life, and will not have any impact on your employment status. But in today's Internet age where private activities suddenly become public, that means being careful about what you post online, and who might be recording your activities on their personal devices.
I think in this case, I tend to agree with CBC letting Ghomeshi go. The fact that Ghomeshi and his employer were in active communication to thwart possible allegations they feared to be heading their way, makes one ponder just how serious these allegations really are.
These allegations are so extreme that CBC does not want to have its image tarnished – social media is very powerful, and if alleged victims continue to come forward with their stories, the potential scandal will continue to spiral. If indeed CBC does have something written into their Code that stipulates the extent to which behaviour can be conducted outside work hours, then clearly the line has been crossed to the point on infringing on the organization's reputation and brand image.
But more importantly if these allegations end up proving to be true, we hope the victims can come out of this at the end with some sort of peace.
CBC is has hired an independent investigator to look into how it handled complaints brought forward by a former employee. This situation has also brought to light many other instances where complaints of sexual harassment in the workplace have not been taken seriously in Ontario. Employees should be able to go safely go to a place where they can report harassment, and other infractions, while remaining anonymous and knowing that the employer will take the allegations seriously, look into them, and remedy them. That's where a powerful ethics reporting system comes into play.
It's just one reason why it's smart to implement a whistleblower hotline.
A great Code and a strong company culture is the heart of a successful organization. An organization's culture is different in all industries: we believe there's no one-size-fits-all solution for building and adopting a strong organizational culture. But we do strive to provide all organizations with a solution that can be customized to fit the varying needs of different organizations, while helping to build and strengthen internal cultures.

Sources:
http://www.thestar.com
http://news.nationalpost.com
http://news.nationalpost.com