For Those Companies Struggling to See the Benefits of a Whistleblower Program, Here Are 6 Interesting Facts About Fraud Supporting the Benefits of Such a Program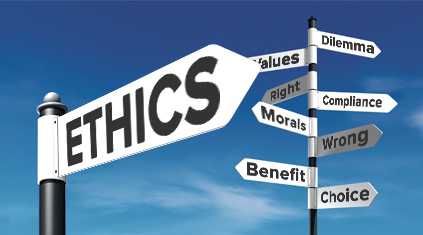 1. The #1 Fraud Detection Method is a TIP
While it is important to continue to utilize multiple fraud deterrent methods such as external audits, separation of duties, and fraud awareness training, the most important tool an organization can implement is a confidential hotline. More fraud is detected by tips than by all other means combined. A hotline is simple, provides an immediate means of communication and offers support and encouragement to employees.
2. 33% of All Business Failures or Bankruptcies are due to theft and fraud
While surprising, this fact is one that all small business owners need to be aware of. Because many smaller firms do not have the means or sophistication to implement strong internal controls, the extent of their losses can be devastating for their business. This fact alone makes it even more imperative for smaller operators to have a hotline set up to ensure they can gain access to information earlier to mitigate any potential losses.
3. 40% of all Private Companies have reported experiencing fraud
While public companies are mandated to have a whistleblower system in place and more and more non-profits are implementing these systems as a way to protect reputational and financial risk, private companies who believe they don't need these systems are setting themselves up for potential disaster. To be naive and think it won't happen because you know your team or because everyone has worked together for a long time, is neither strategic or logical. Most fraud is conducted by long-term employees who have access to accounting, operations, sales or manufacturing.  Private companies need to ensure they put internal controls in place.
4. The median time for fraud detection is 18 months
18 months is a long time to continually bleed a company. It can be devastating and at times non-recoverable for many businesses. The more internal controls in place, the more quickly fraud will be discovered. Employee training, management's commitment to a whistleblower policy, and anti-retaliation practices are key to ensuring staff feels confident about coming forward.
5. Small businesses are particularly vulnerable to fraud
Because small businesses are usually focused on the day-to-day operations, strategic planning can often fall off to another day. While implementing vast internal controls is best, instituting small measures to begin is a good place to start. Again, setting up a hotline is easy, cost-effective and an instant way to gain access to informatin that could save your business.
6. 58% of victim organizations do not recover their losses
Almost half of all victim organization discover their losses long after they have been spent. Studies show that the majority of business fraud does not go into investment properties or other such recoverable items, rather the perpetrators used it to support lavish lifestyle enhancements and spending, gambling or other addictions.
This statistic is especially concerning as again, with no opportunity to recover the missing funds, 33% of business that experience fraud, ultimately fail.
It's important to protect yourself and your business. Download our eBook outlining many reasons you need to implement a whistleblower hotline.



[citesource][source]http://www.acfe.com/rttn/docs/2014-report-to-nations.pdf[/source][/citesource]