After Eight Years, the Chase Whistleblower Finally Tells All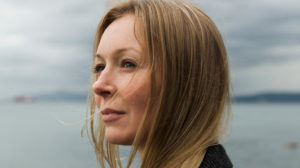 Meet 30-something year old Alayne Fleischmann. Fleischmann is from Terrace, British Columbia, she attended Cornell Law School, and in 2013, she was the reason JP Morgan Chase had to pay a $9 billion fine.
A transaction manager at a pre-mortgage crisis JP Morgan in 2006, Fleischmann is now the central witness in the criminal case against the company—one of the biggest cases of white-collar crime in American history.
For the past six years, Fleischmann has been bound by a confidentiality agreement that prevented her from speaking about the crimes that she witnessed in the bank's operations—not even telling her closest family and friends about the secrets she held. Now, she's had enough and, in an interview with Rolling Stone this past week, finally spoke out about everything she saw at JP Morgan since she was hired in 2006.
The Long-Awaited Tale
At JP Morgan, Fleischmann held the position of transaction manager—meaning that she acted as a type of quality-control officer, inspecting loan applications to make sure they were above board before clearing them.
She had only worked there a few months when a new manager was hired in charge in compliance and diligence – the department responsible for reviewing and accepting loans. Under the new manager's leadership, the department quickly took a turn for the deceptive and shady. Whenever Fleischmann or her fellow employees sent the manager emails, he would tell them to stop doing so—eventually resorting to coming out and actually yelling at those employees that disobeyed him. (According to a former high-ranking federal prosecutor, this e-mail policy could serve as crucial testimony as "it shows that these people know what they were doing and were trying not to get caught.")
Fleischmann could tell that trouble was brewing. As she puts it, "the whole point of having a compliance and diligence group is to have policies that are set out clearly in writing," and the new diligence department was doing exactly the opposite—according to Fleischmann, they avoided ever putting mortgage deals in writing.
From there on, things only got worse. At one point, Fleischmann's team was given a package of loans with a collective value of $900 million, which they eventually realized had some serious issues. Most of the loans were 7 or 8 months old—suspiciously old considering decent loans tend to be processed within 2 to 3 months. This meant that this package contained loans that had already been rejected before, but JP Morgan Chase was digging these terrible loans up just to resell them to investors, even labelling them as "above subprime." To use a simile that Rolling Stone applied to these loans, it was like they just slapped a fresh count of paint on a bunch of old, junky cars and sold them as brand-new.
Shady incidents like this kept on happening right under Fleischmann's nose, and she was becoming increasingly concerned. Eventually, she approached Greg Boester, a managing director at JP Morgan, expressing her concerns about these deceptive loans and asked that he put a stop to the process. As you might have guessed, Boester did nothing about it.
Despite this rebuff, Fleischmann still persevered. A few weeks later, she sent a long letter to another senior director, detailing the potential consequences of this extensive loan fraud and explaining all the intentional errors she'd witnessed in the diligence department over the past few months. This well-intentioned letter would later be jokingly referred to by Chase lawyers as "The Howler"—you know, that red screaming letter Ron Weasley receives in the Harry Potter movies.
In February 2008, Fleischmann was fired in a round of layoffs. Months later, proof would arise that JP Morgan executives had known about the fraud and corruption within the mortgage market all along—but by then, the market was beginning to crash.
Protect Your Whistleblowers, Don't Ignore Them
Whether your company is a small upstart or a huge corporation like JP Morgan Chase, you should always have an effective compliance/diligence program in place with crystal-clear policies.
Having an independent ethics reporting system can be the key to solving all of your (potential) problems. Establishing a healthy whistleblower culture complete with a 24/7/365 whistleblower hotline can ensure that your employees feel safe and heard in the workplace at all times. Not only that, having a hotline available at all times can also save your business valuable time and money (okay, maybe not $9 billion though).