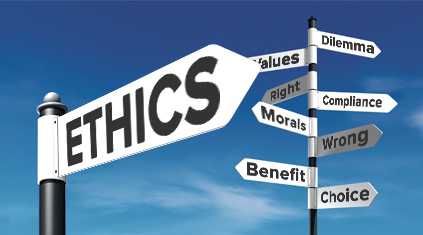 A recent article in Forbes, cited 2014 as the year of the whistleblower. With Timothy Snowden leading the headlines and jawdropping settlements from the IRS for whistleblowers, 2014 does indeed seem to be destined to be the year for whistleblowers.
So what does this mean for employers? If you do not want to see your company's name in the headlines or dragged in front of the DOJ or SEC, the most important thing you can do immediately is ensure that you have solid internal controls in place and have a transparent reporting mechanism inacted so that employees have an option to come to you first.
According to Terence Healy's article, federal law in the US has provided protection through a number of statutes with specific reference to whistleblower provisions.  But the landscape is rapidly changing, the employers need to be prepared, provide and promote compliance programs and most importantly train their management and their employees on ethics, reporting and decision making.
Between the SEC's new Office of the Whistleblower and the Dodd-Frank provisions, the FCPA and the UK Bribery Act, there are a number of regulators and regulations the companies need to placate to and migrate through.  Being ignorant about these new regulations can be deadly both in terms of public relations and shareholder value.
Further, if employees feel that the employer is not creating the inclusive culture that allows them to come forward with reprisal, the employer puts themselves at further risk – the risk that their dirty laundry will be waved in front of the media, the DOJ and the SEC.
Employers need to ensure the systems are in place, the employees are aware of the systems and trained on the codes and policies that support those system.  And if and when, the employer becomes aware of an infraction, they must ensure they self-report to the DOJ and SEC.   This simple act will go along way in deferred prosecution and lesser fines.  But most importantly, can spare the company of a lengthy and expensive public relations and reputational re-building exercise.