Ethical vs. Illegal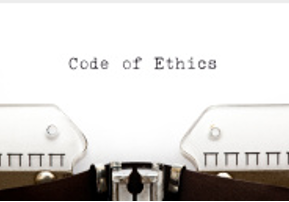 We get up. We go to work. And each day our working environment is subject to similar challenges that we face in society – differing types of people, cultures, personalities, and unethical behaviour. We juggle this everyday.
Most people, in our everyday society, know the difference between what is ethical and what is illegal. And we conduct ourselves accordingly. But in business, issues arise, and learning how to address these issues capably and deal with them promptly, can ensure that your organization is functioning in a pleasant and comfortable manner where employees enjoy the environment. Business owners might also have legal obligations to put systems in place to help address such issues.
Inappropriate employee behaviour varies: making long-distance calls on business lines, conducting personal business on company time, taking credit for others' work, harassing coworkers, falsifying the number of hours worked… and can also be larger scale like embezzling money from the business, or falsifying business records.
There is that fine line between what is an unethical behaviour and what is an illegal activity. Therefore, it's up the organization itself to determine this and how they want to deal with specific cases, be it internally or self-reporting to an oversight entity. But what is certain is that organizations need to be consistent.
What About Those "Grey Area" Activities?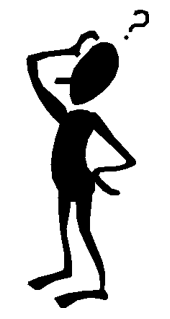 Sometimes it's difficult for an organization to determine how to deal with behaviour that falls into the "grey area" category. Is it unethical? Is it illegal? Without a clear corporate code of conduct that specifically outlines unethical and illegal behaviour and what is expected from all employees, how does an organization handle this? And how would an employee know how and where to report on any perceived wrongdoing if there is no clear understanding?
Not having a clear code of conduct makes it hard for an organization to proceed when these behaviours are encountered. Differing opinions may make it hard to determine what is ethical vs. what is unethical. As such it is critical to have a clearly defined code of ethics and a system through which employees can report any wrongdoing.
If employees are clear about the organizations expectations, there will be less hesitation in reporting issues, and this ensures they are dealt with quickly and efficiently. And dealing with issues quickly and efficiently can help positively affect the organization's reputation and/or bottom-line. Having clearly defined expectations of employees, partnered with a whistleblower hotline, ensures both the person committing the "crime", and the witness to the activity will both be well aware of the way that things will be managed internally.
Confidential and Anonymous Communication Is Key to Proper Management of Any Issue
Here's What You, as a Business Owner, Need to Do to Help Manage These Processes:
Create a company code of conduct policy, in writing, that is understood, read, and signed by each employee. Conduct regular reviews of the policy with each employee to ensure their continued understanding and what is expected of them. This will help an employee overcome feelings of hesitation when it comes to deciding what to do after witnessing a behavior that is legally wrong, or infringes upon the company policy.
Next, give a clear outline of what is expected of the person who has discovered the problem. They need to know who they can contact and how to go about doing it. This where an independent third party certified ethics reporting system is a tremendous value to the organizations. The ability to report anonymously, confidentially and without fear of retaliation enables employees to let the organization know about perceived wrongdoing.
Be proactive, not reactive. Ensure all employees and stakeholders understand the code of conduct and what is expected of them. Employ an anonymous third-party certified ethics reporting system where all employees and stakeholder can raise any concerns – it takes just one tip for a potentially serious, and costly, reputational damaging activity to be brought to light and dealt with quickly and effectively before it gets out of hand.
You Can Count on Us for Anonymity
WhistleBlower Security is on your side. Employees can report on any type of behaviour they perceive as wrong, and our system goes a long way to ensuring all of your employees are experiencing the same type of job satisfaction. Our tools enable the reporting of any type of wrongdoing and your employees can feel secure that whatever they feel they need to report on, they can do so with complete confidentiality and anonymity.
Whistleblower Security is committed to promoting a culture of integrity, collaboration and transparency for all our employees and clients. With a 24/7/365 whistleblower hotline, employees can be assured that all of their ethical concerns will be heard and addressed.